Block Heads 3 - The Baldwin
We are just getting this blog all sorted. It's funny how life circles around. I think I first started blogging back in the earlyish 2000s. Where has that time gone?
A little about me. I am lucky to live on the Surf Coast in Victoria Australia, where every day is like a holiday!
Below is the infamous Bells Beach, just a stone's throw away from my home and shop.

@romyphotographer
I have a fantastic supportive family and great staff who help me run my Quilt Store "Amitie Textiles". It's my baby and I love going to work each morning. We have a cafe in-store that serves great food which is all made in-house and locally roasted coffee. The chef and barristers tempt me daily.
My studio is upstairs so I have an endless supply of fabric and supplies to work with.... and of course...snacks.
Sadly due to COVID-19 both the cafe and the physical store are closed but our online site remains operational at this time. Pop over and have a look and join our mailing list while you're there if you would like. @amitietextiles on Instagram is where you will see most of our daily news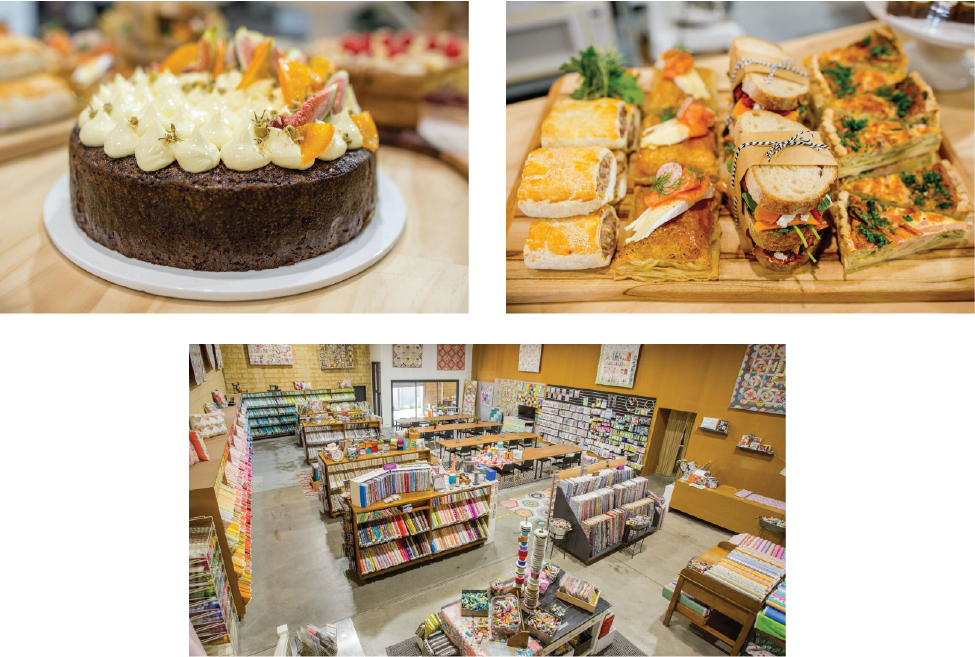 I am a quilt maker primarily and design patterns. I also design the odd range of fabric with @Moda and enjoy travelling and teaching.
Now I know you're here for Block Heads 3 so here we go!
While I haven't been keeping up with everyone's blocks I have had Luisa who works at the store making along with everyone and her blocks look fabulous! If you would like to follow Luisa's progress you can visit her @luisabaum ~ Thank you, Luisa!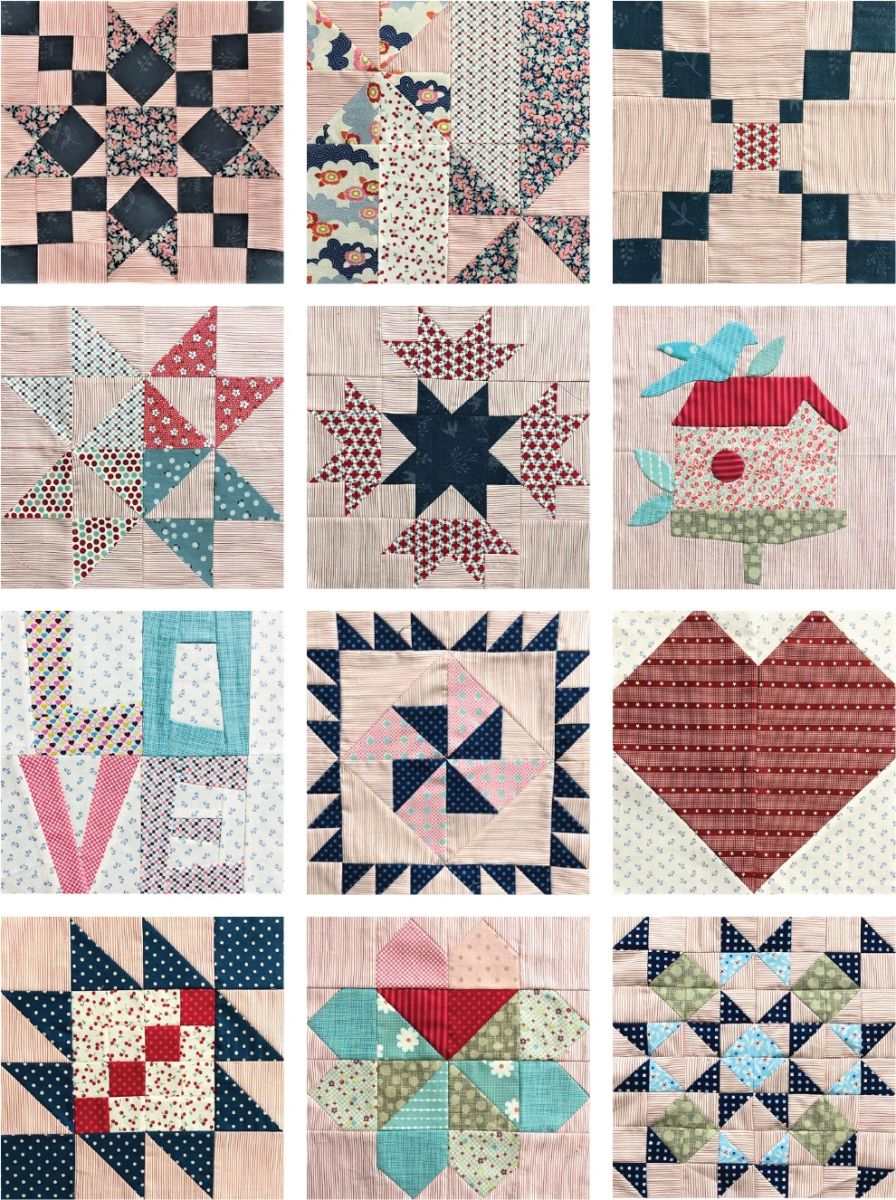 My block "The Baldwin" has been written for foundation paper piecing but I am a hand piecer so this is how I stitched the block and I'm going to show you how to use this pattern if you would like to handpiece your block.
Take the printed pattern and trace each template. As we are going to hand-cut and handpiece you only need to cut the "A" templates. You will cut a reversed piece by just turning the template face side down.
I use a permanent marker and I write the name of the block and size of the block and the identifying template letter.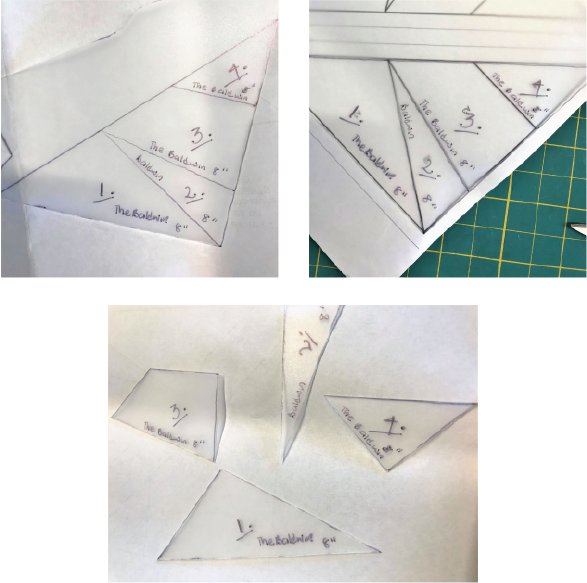 Use a sand paper board as this will stop any distortion as you trace around your templates. I use a mechanical pencil with a soft lead 2B (2 in the US).
The line traced immediately around the edge of the template is your stitching line. Add a 1/4" seam allowance using a Simple Seam Wheel or a ruler. This line is your cutting line.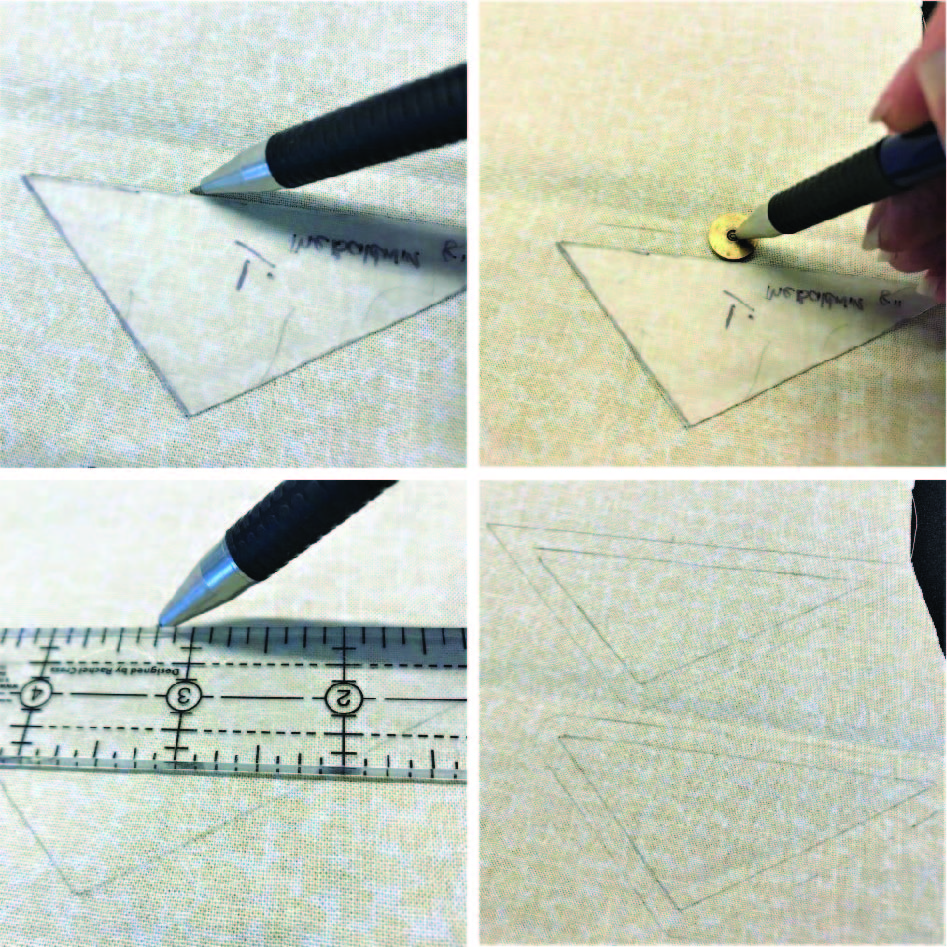 You will cut one side of the block with the template face up and the opposite side with your templates face down.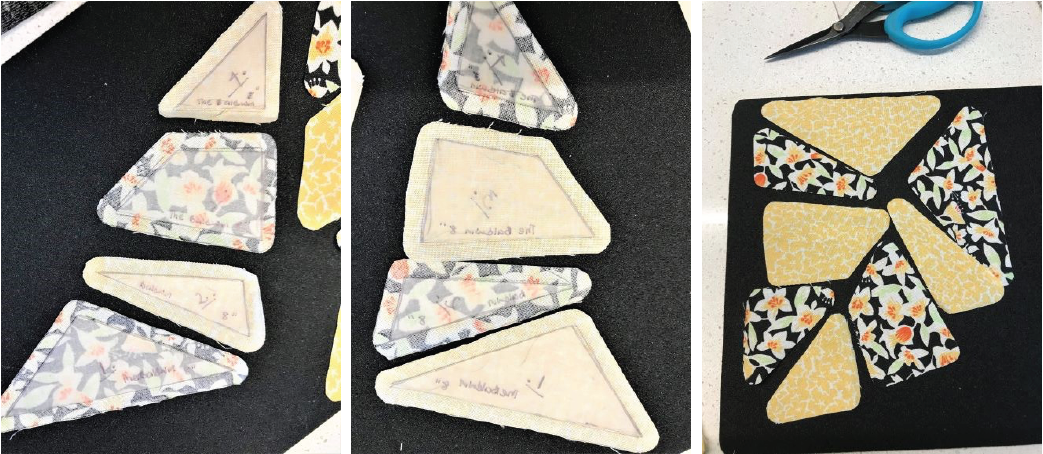 Stitch the halves together, then stitch the halves together down the central seam.
Make 4 units and stitch together as a 4 patch.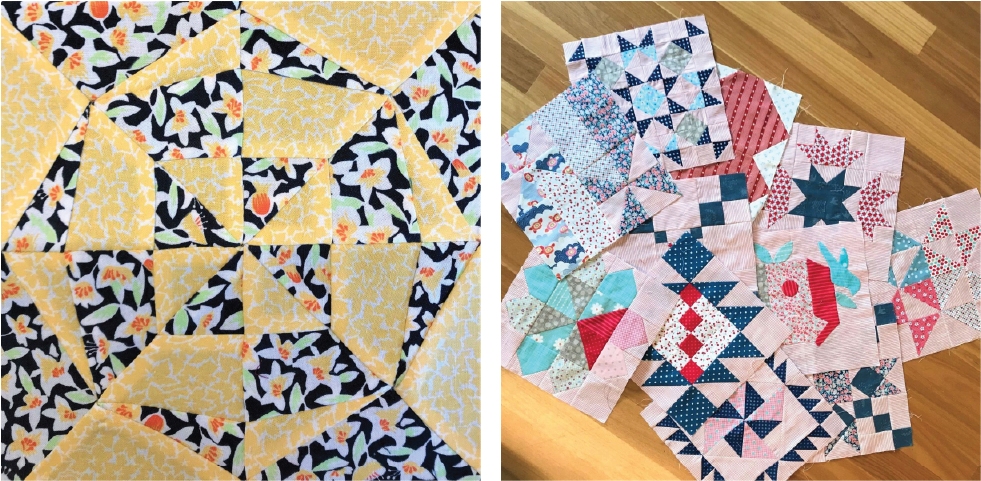 I hope you're enjoying sewing along with all the Moda designers.
Thanks for stopping by and I hope to see you somewhere in the world soon.
Take care and stay safe.
xxx Jen