Blockheads 3 - Bachelor Buttons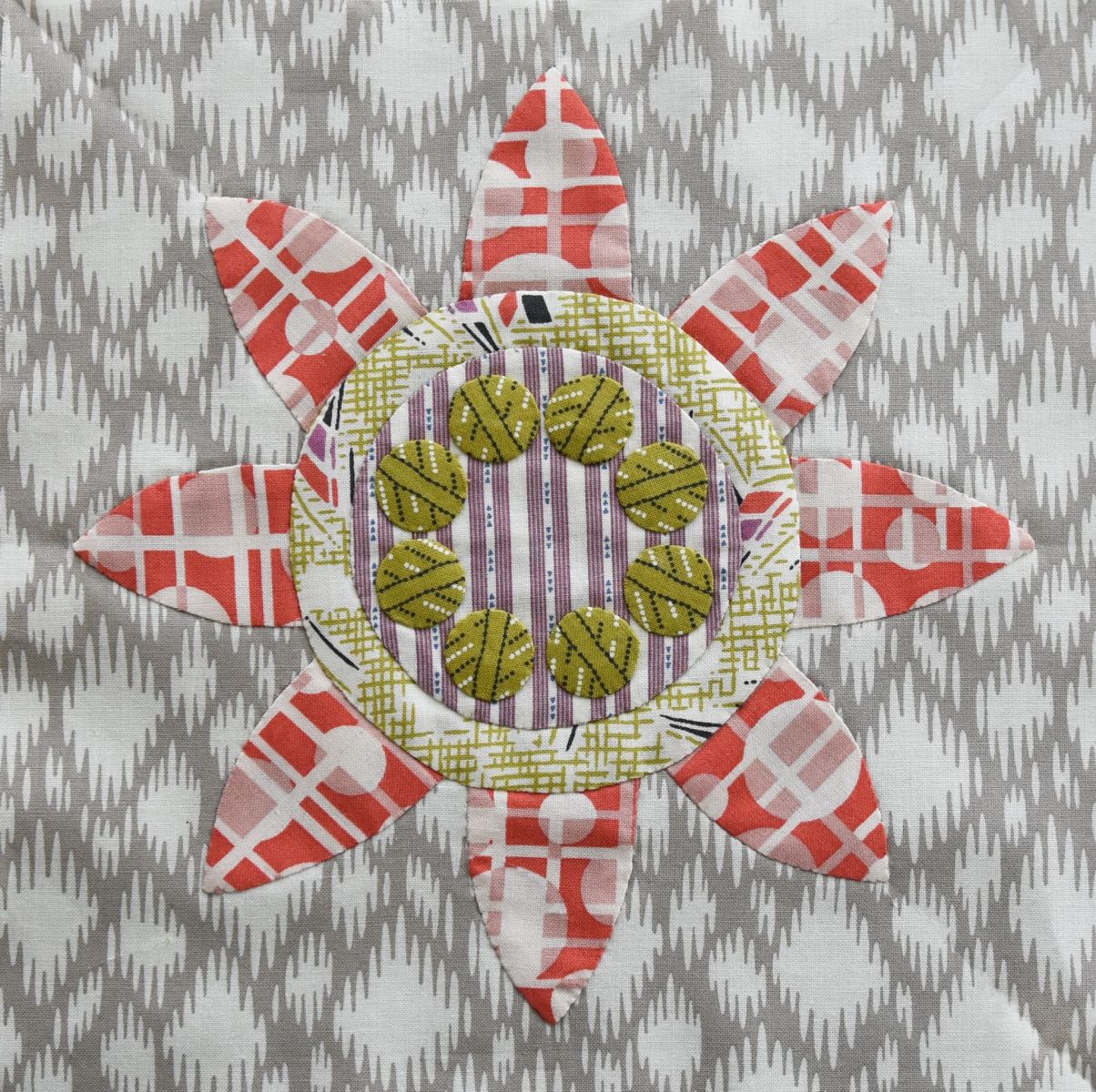 A little applique for the Blockheads!
Anyone who knows me, knows I love 2 things: fresh flowers, and fabric. So for Blockheads Round 3, I drew inspiration from one of my favourite little flowers - Bachelor Buttons! You may know these as cornflowers.
I chose to do needle turn applique because that's what I love, but of course, you can applique this block in any method you choose.
The instructions are clearly written, but one thing I would advise is to trim away the layers at the back of your block behind your circles to reduce bulk in the centre. This needs to be done before you applique the 8 small circles (Template D) in place.
I made my block 8" and used Karen Kay Buckley Perfect Circles for Templates B, C and D. These mylar circles are such a brilliant idea and I use them in many projects.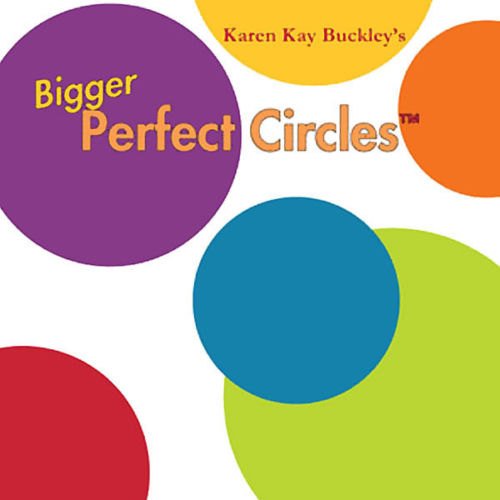 See below my step-by-step progress of using Perfect Circles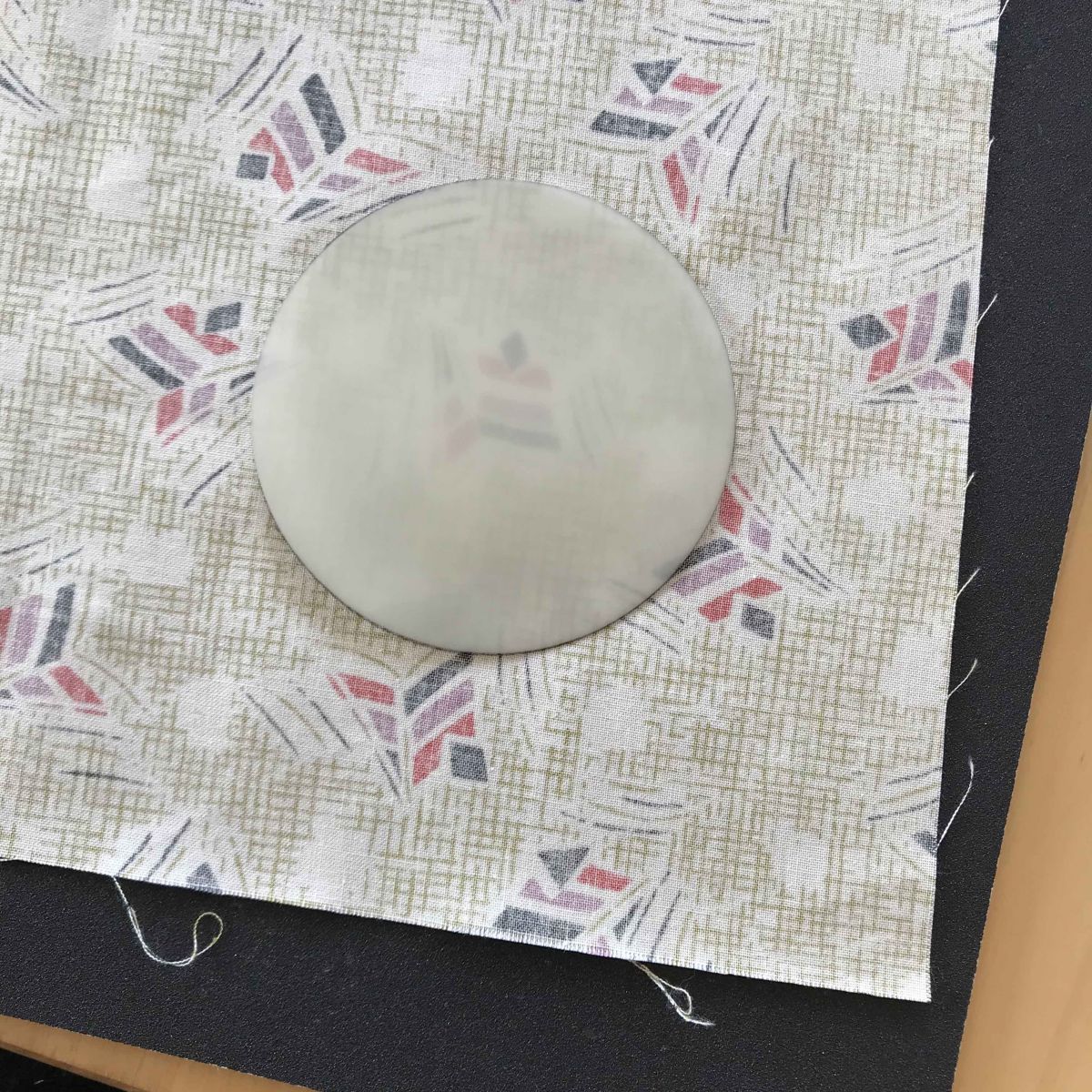 Trace around your chosen circle on the wrong side of your fabric.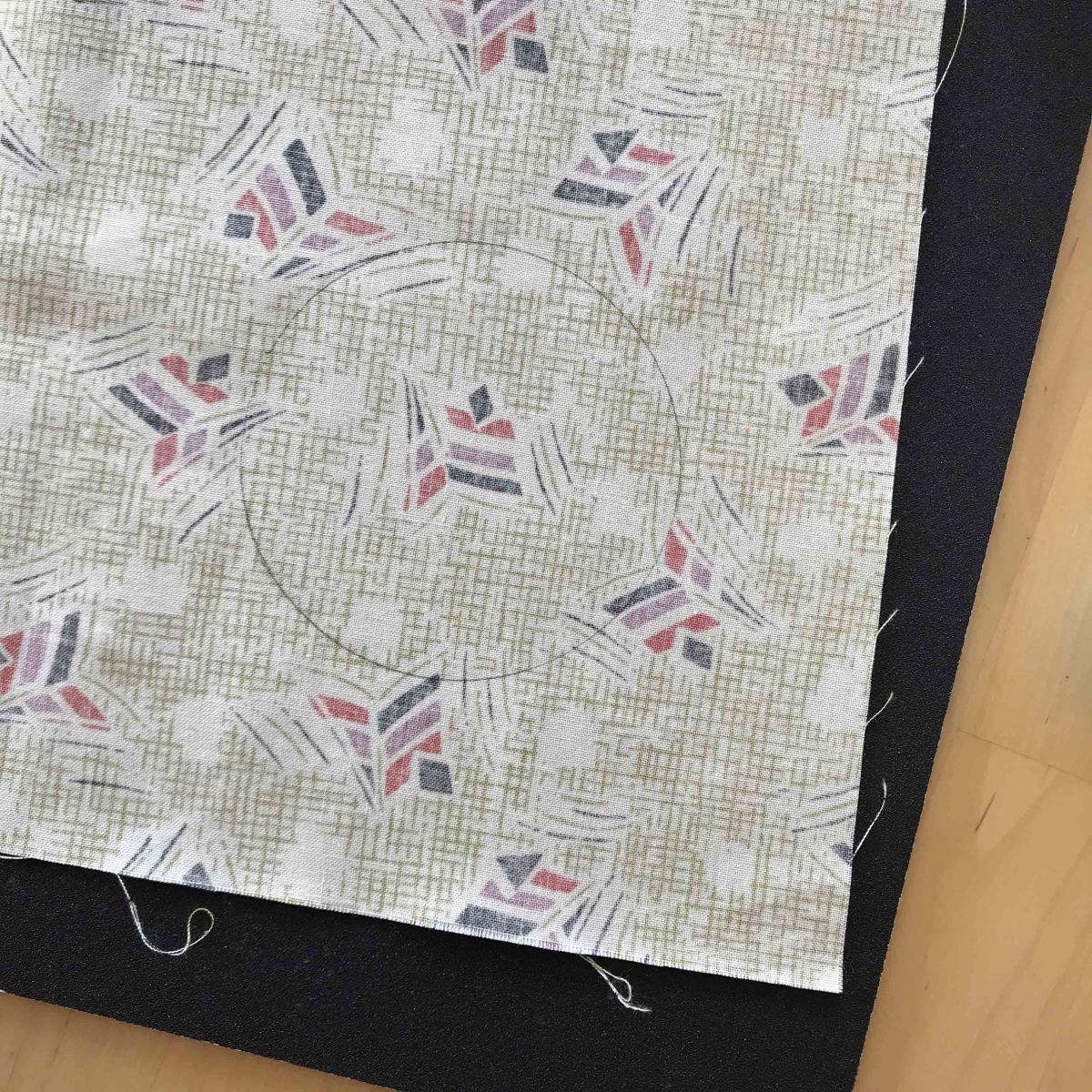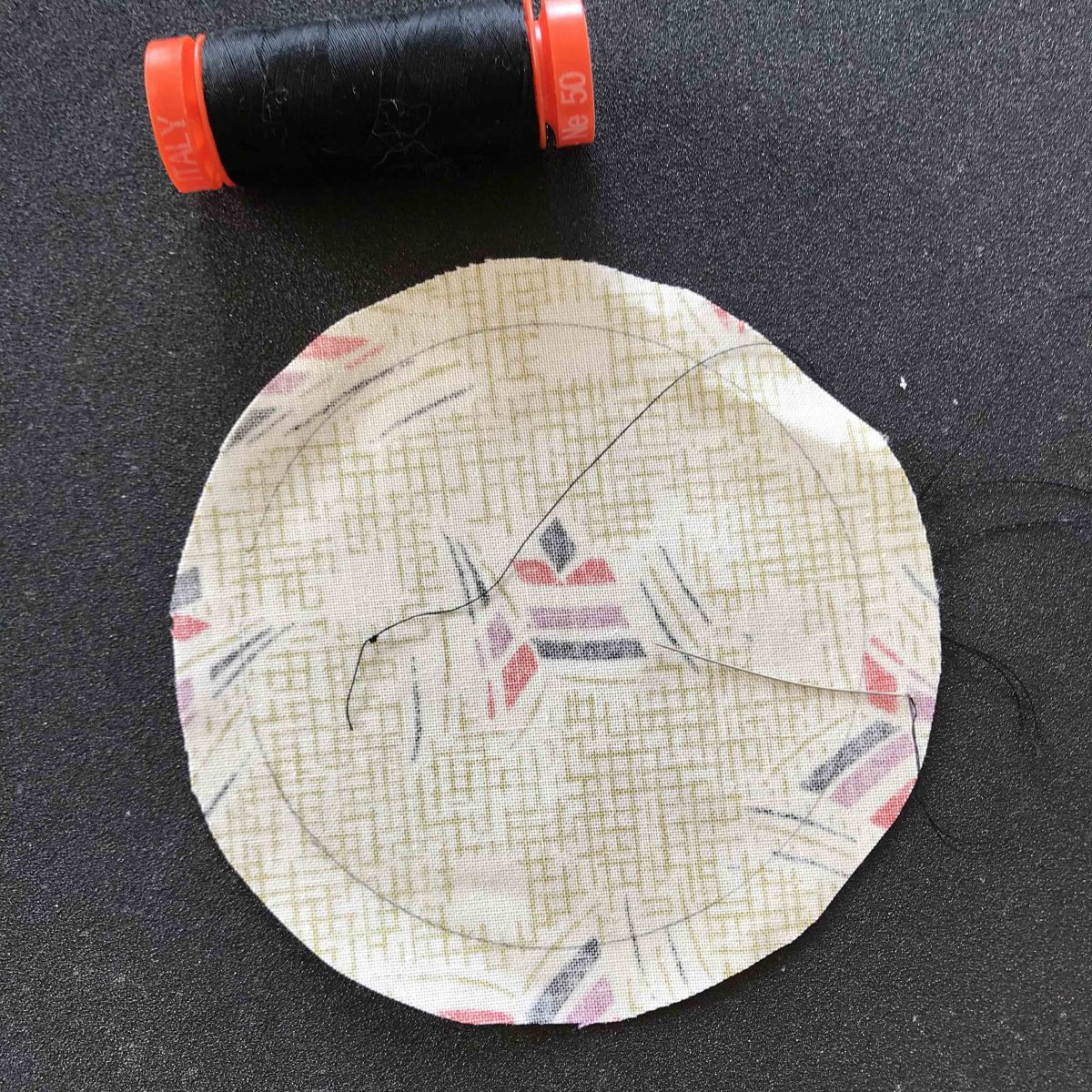 Cut out your circle adding a generous ¼" seam allowance if you are using a larger circle. If you are making a tiny circle your seam allowance will need to be scant.
Tie a generous knot in your thread. Choose a thread colour that blends (I have used black today so you can see the thread) then you will be able to leave this thread in situ and it won't be visible.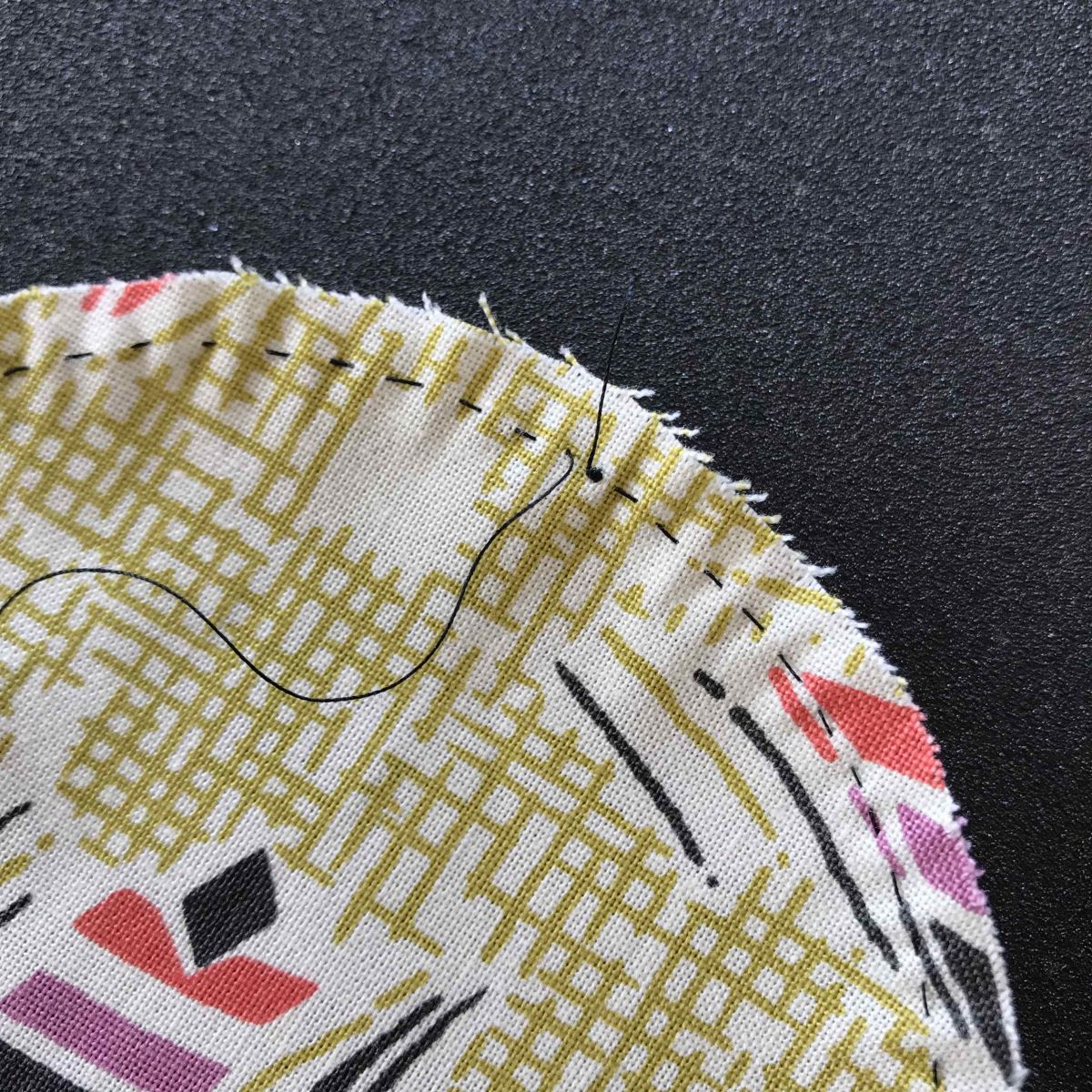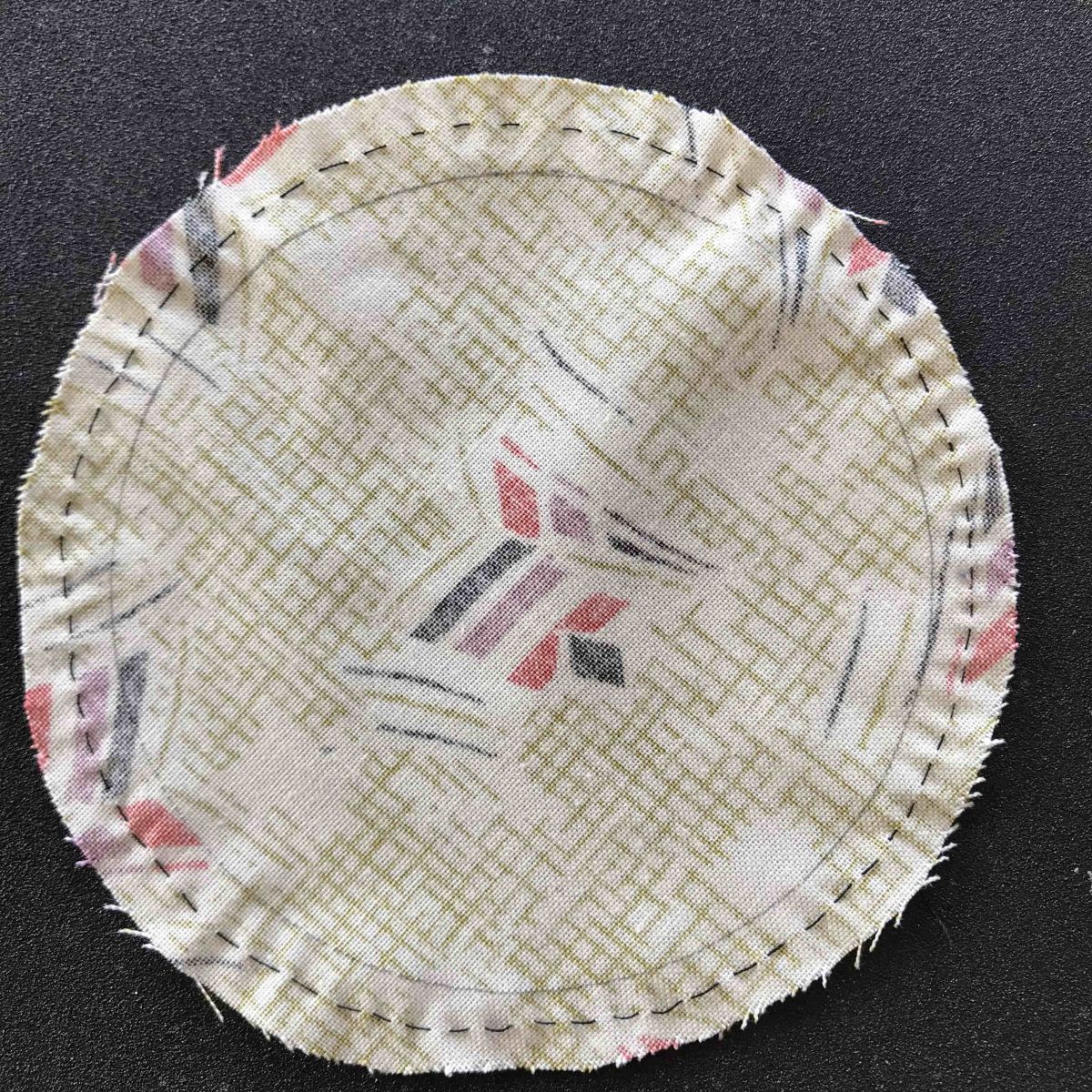 With the knot on the right side of the fabric, stitch a small running stitch within the seam allowance (not on the drawn line). I make this stitch quite small. If you use large stitches your fabric will pleat rather than gather. Stitch all the way around until you reach the knot and leave an unsecured tail.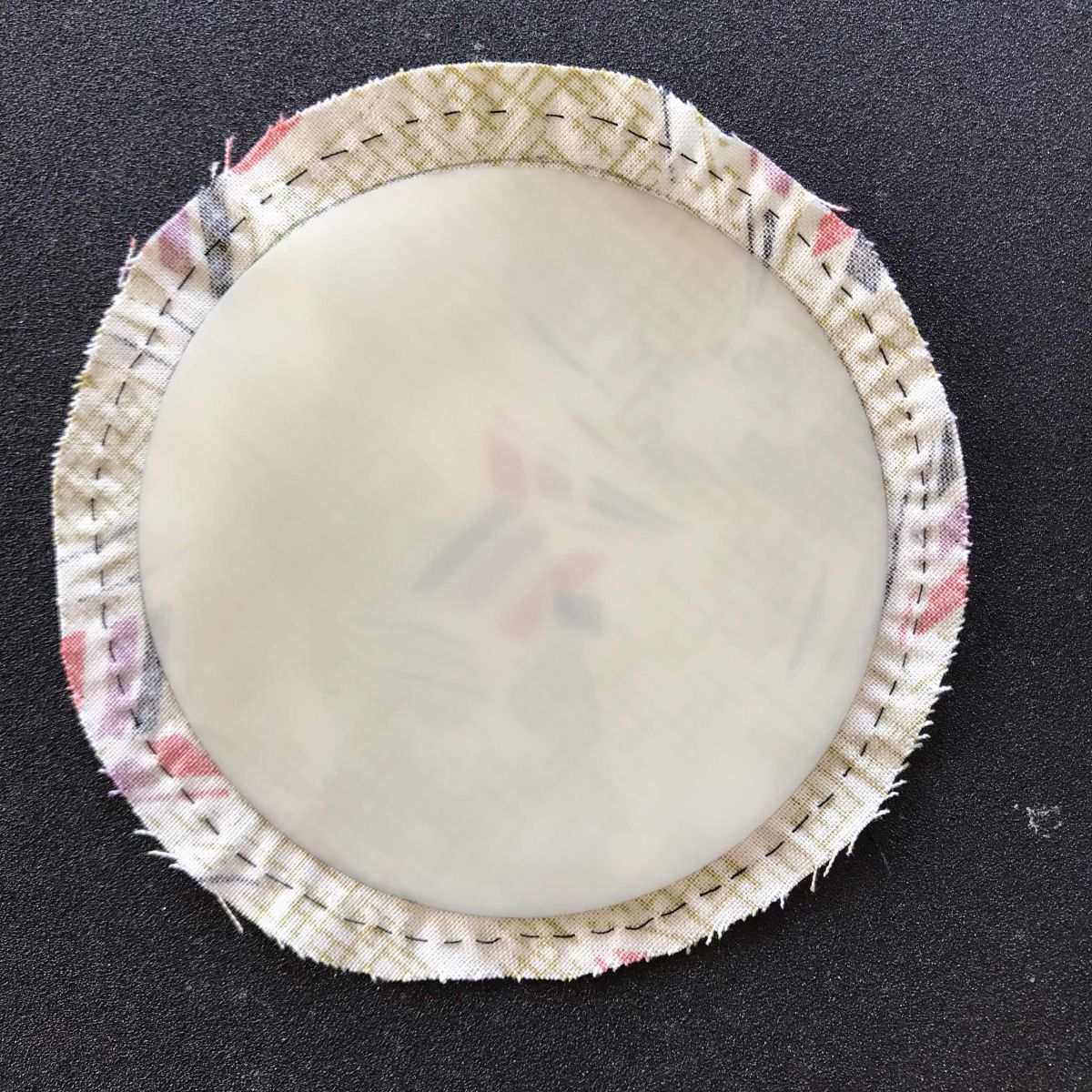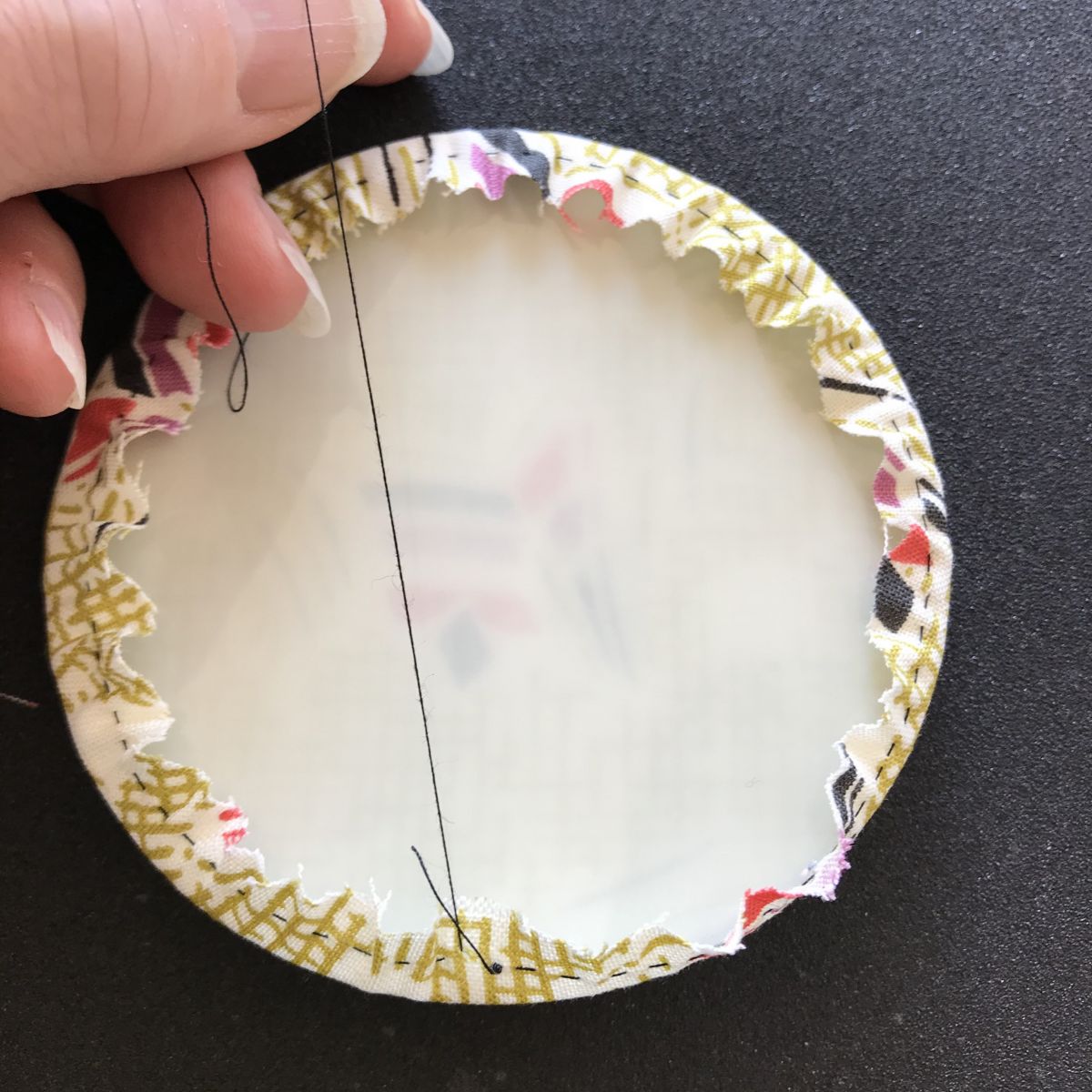 Place the mylar template in the centre and draw the thread tail until your seam allowance is gathered firmly around the circle.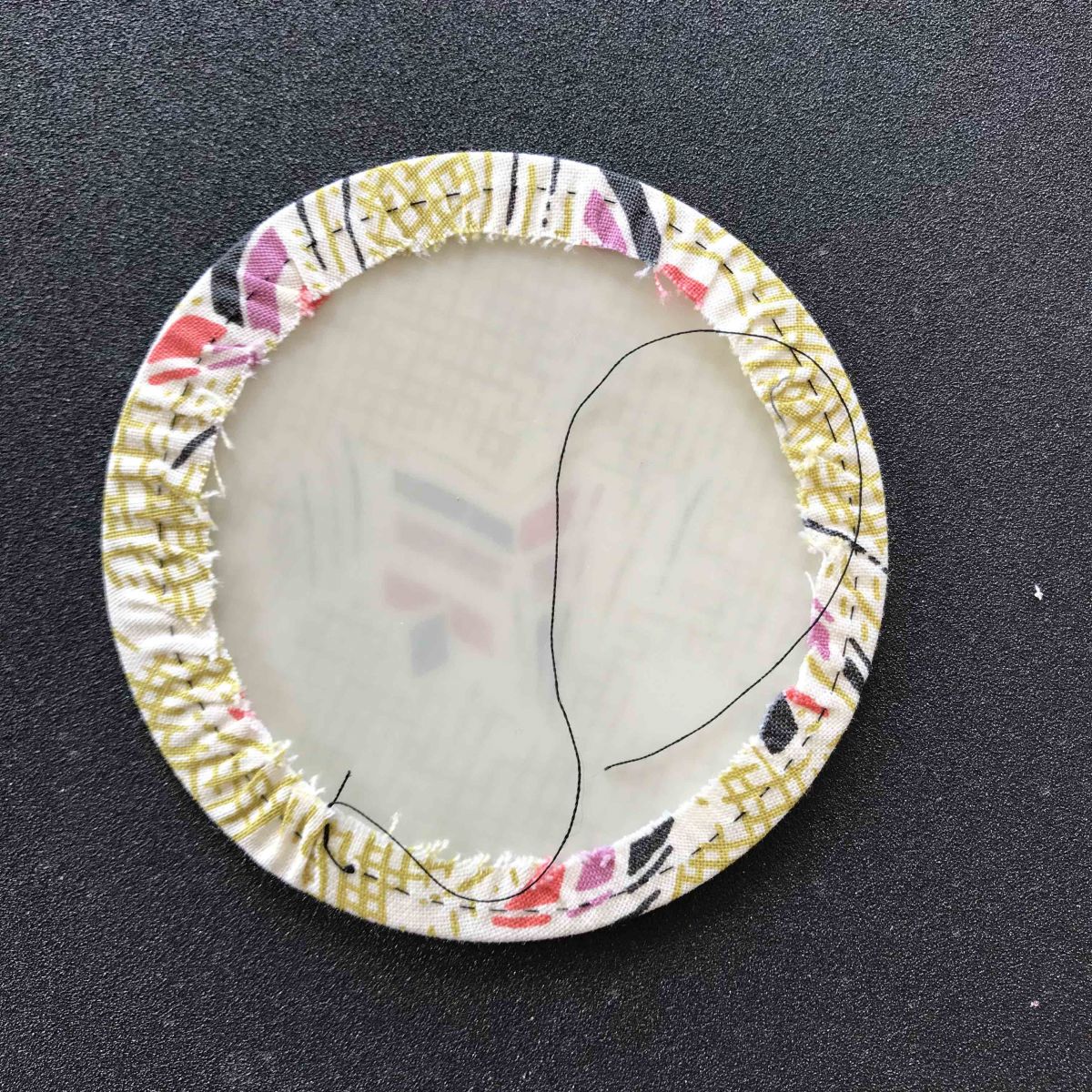 Spray the fabric with Flatter and press with a cool iron until the fabric is dry.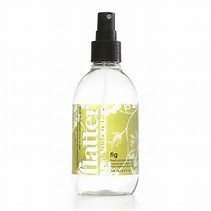 This is a smoothing spray that will give you a beautiful crisp edge without the stiffness of starch. This makes your circle easy to hand stitch. I press all my blocks with Flatter - I love it!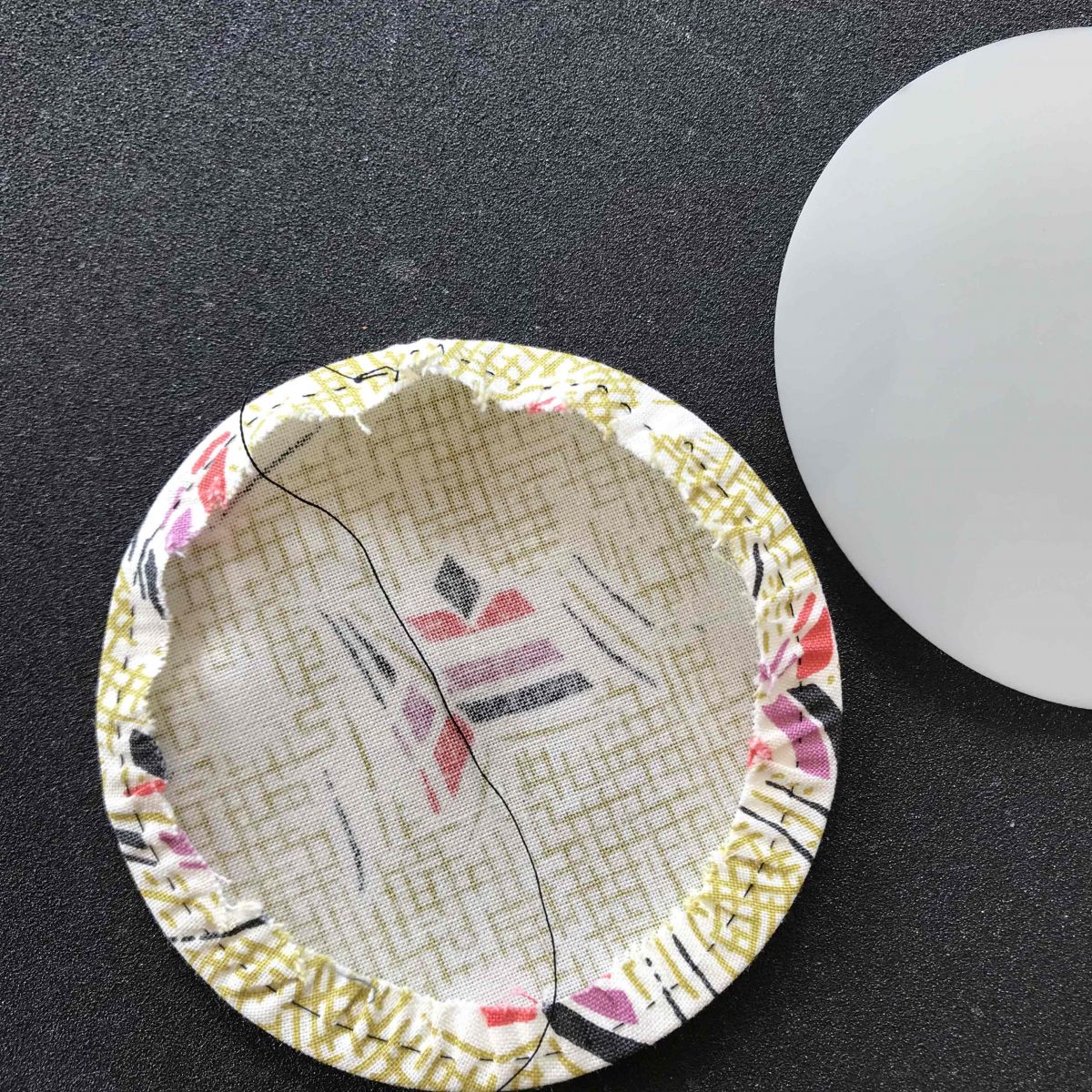 Open the seam allowance gently at the unsecured thread tail and remove the mylar circle.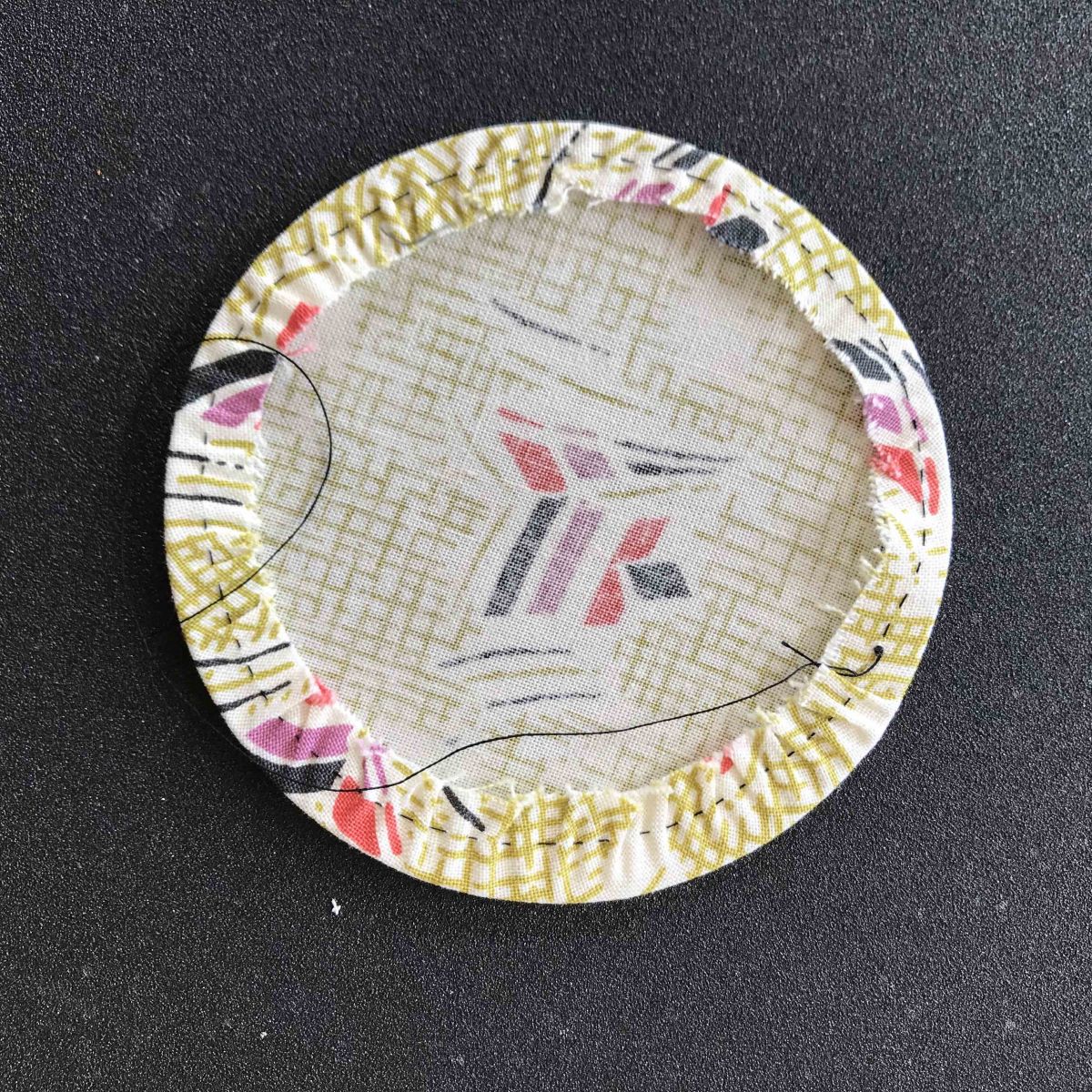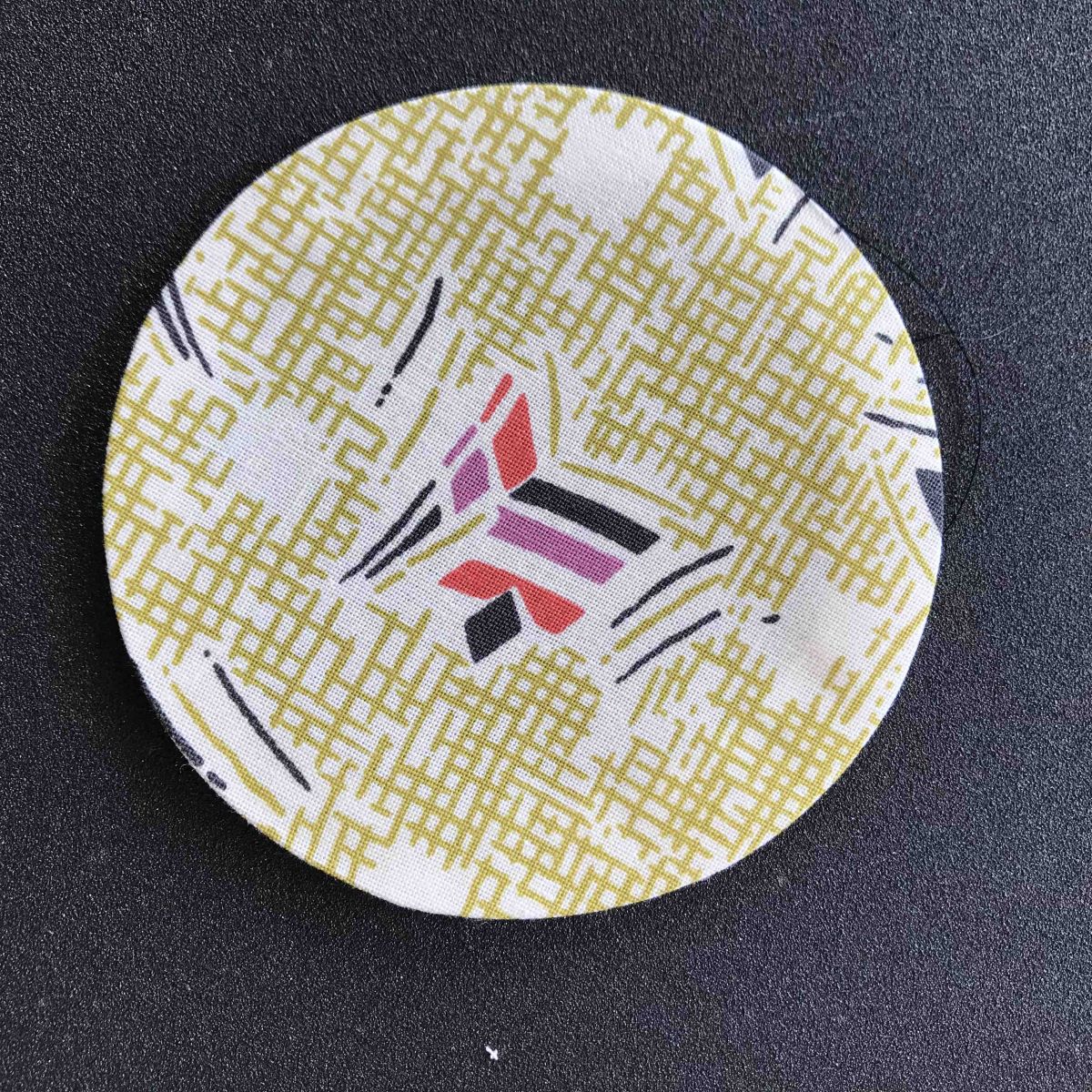 Gently pull the thread tail so that your seam allowance sits flat and you now have a Perfect Circle to applique.
Luisa made her block 12".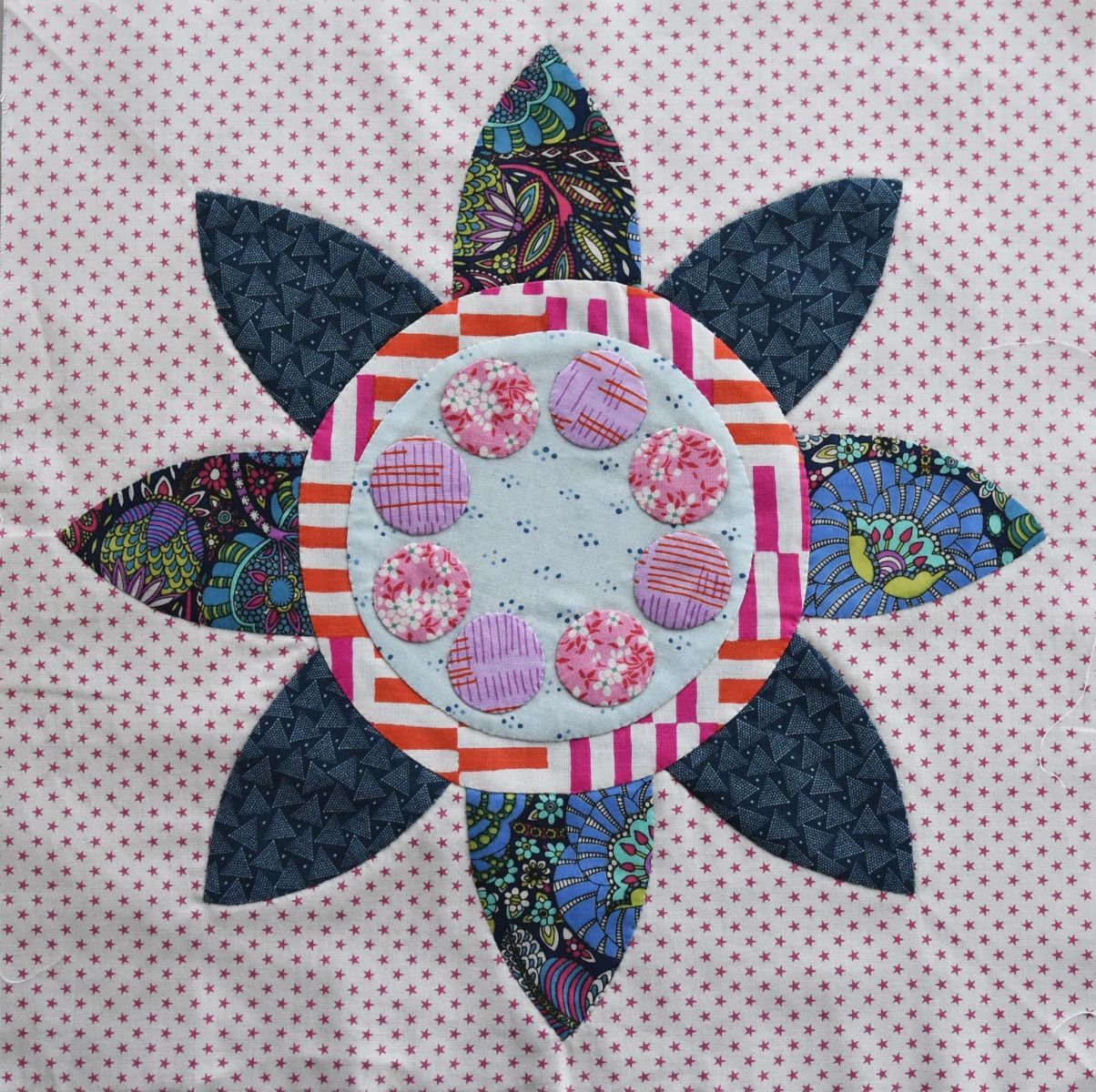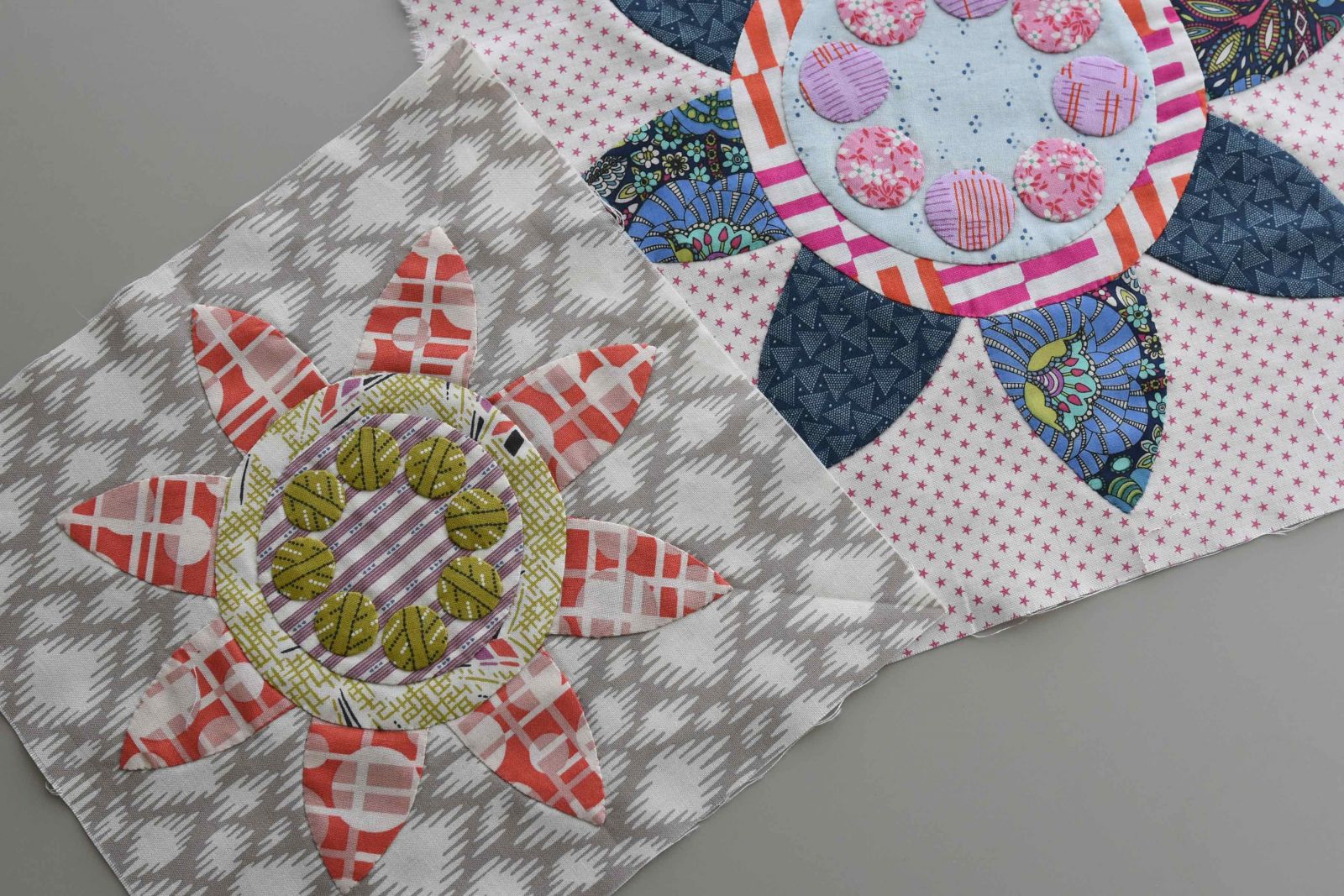 She has been keeping up with making the Blockhead blocks and here are her latest creations.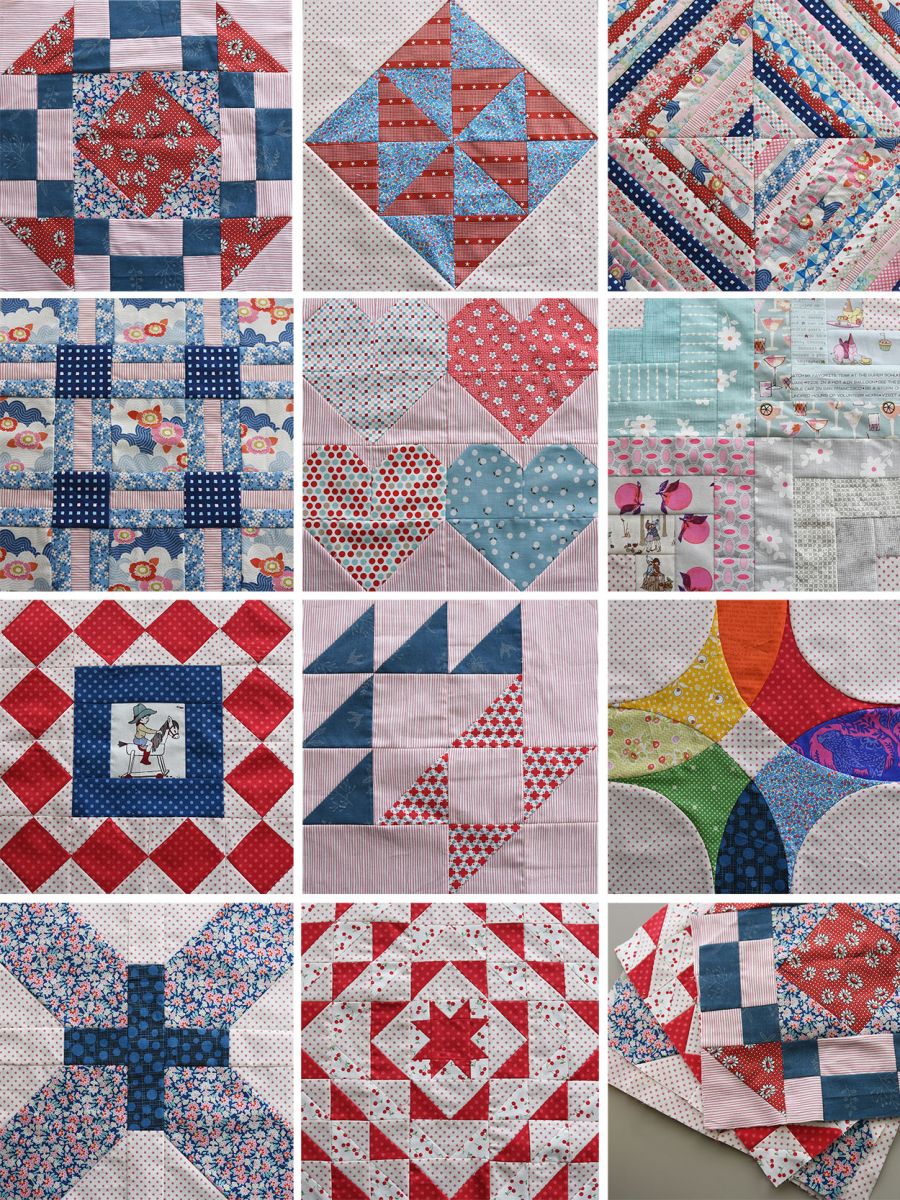 Blocks made by Luisa Baum