Blockheads 3 - The Proposal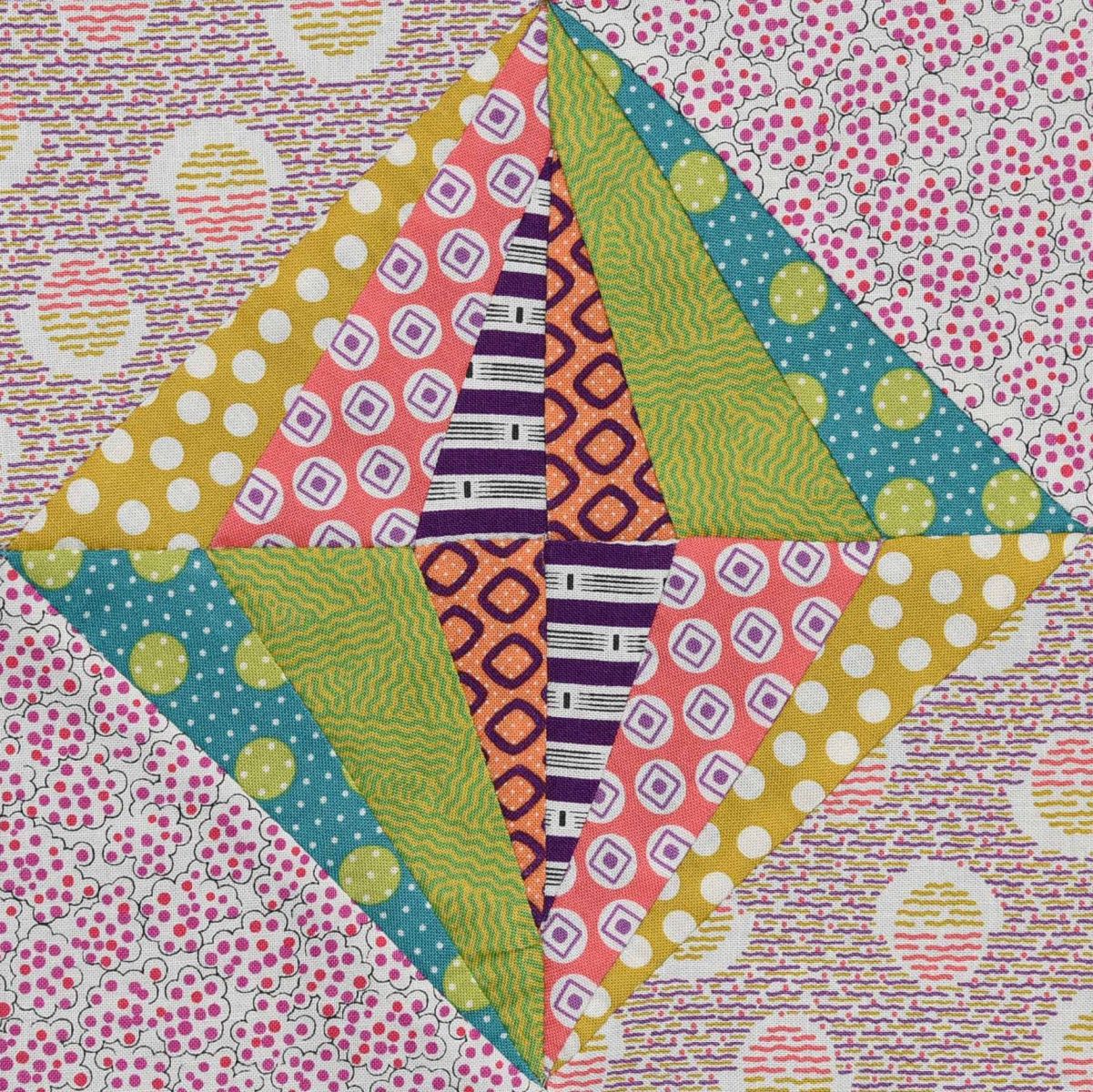 Naming quilts and blocks are always the hardest things when making a new project.
My 3 block designs for Blockheads were submitted to Moda last October. I was at quilt market and hard against the deadline (read into this... had not done my homework) so the names were chosen quickly.
I named this block "The Proposal"... for obvious reasons, after all, Diamonds are a girl's best friend!!! When the schedule was sent to me it made me giggle. The decision was not made by me which order the 3 blocks would be shared and it just so happens today July 15 is my wedding anniversary. Don't you think that is a fabulous coincidence that Moda chose this particular block and this exact day without knowing a thing!
Once again I chose to hand piece the block but the pattern is written for Foundation Paper Piecing. This shows the versatility of hand-work, you can convert any pattern to a hand piecing pattern. I love that we all get to stitch in our favourite method. That's how it should be!!
I also wanted to show the "usefulness" of my LOLLIES fabric. Each range includes this fabric print in several colourways. There are 8 designs printed across the width of the fabric. Each design is 5" wide and the bonus is you get the chance to use the small charcoal stitched divider print. Use it to make easy HSTs or Dresdens and Wedges with a twist. You are only limited by your imagination.
The lollies are my go-to fabric and I use them in almost every quilt I make. They just add scrap to scrappy and that makes me happy.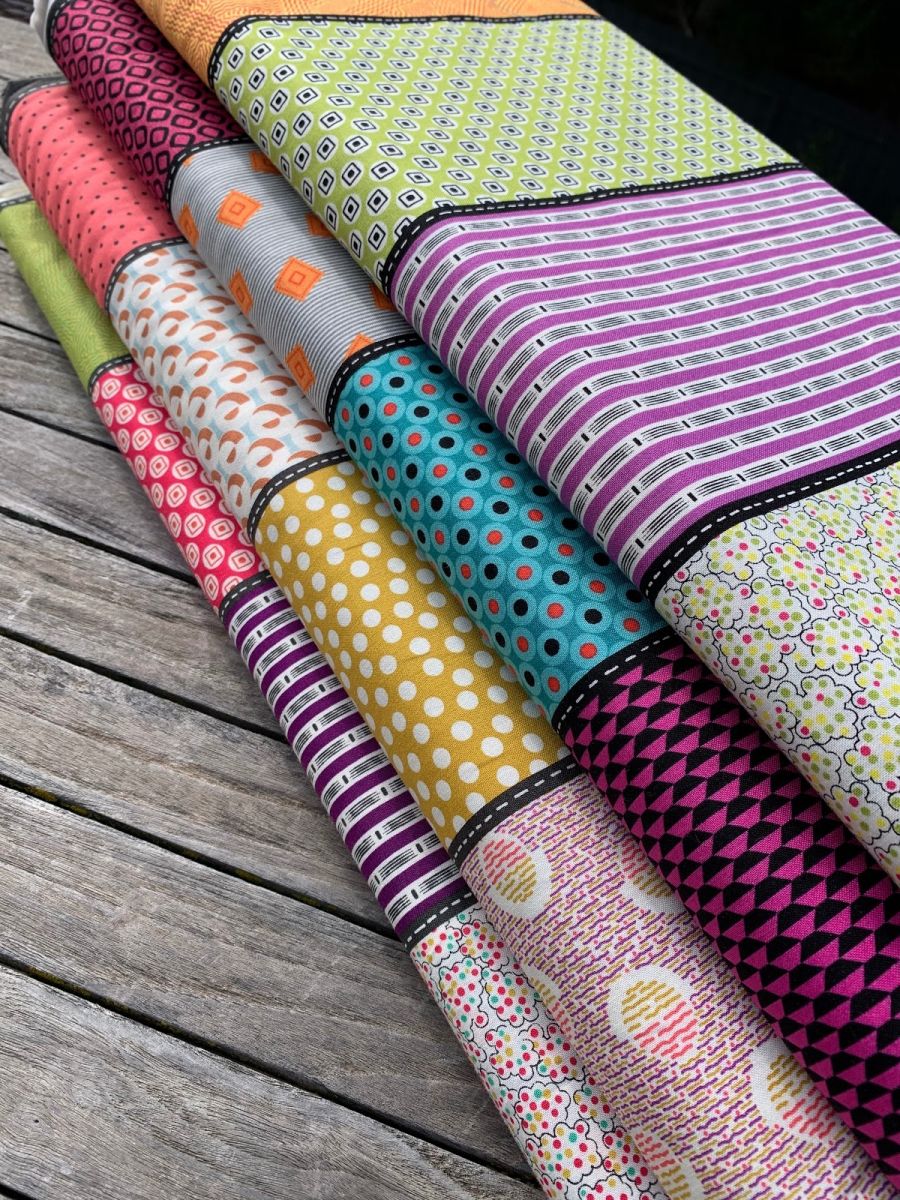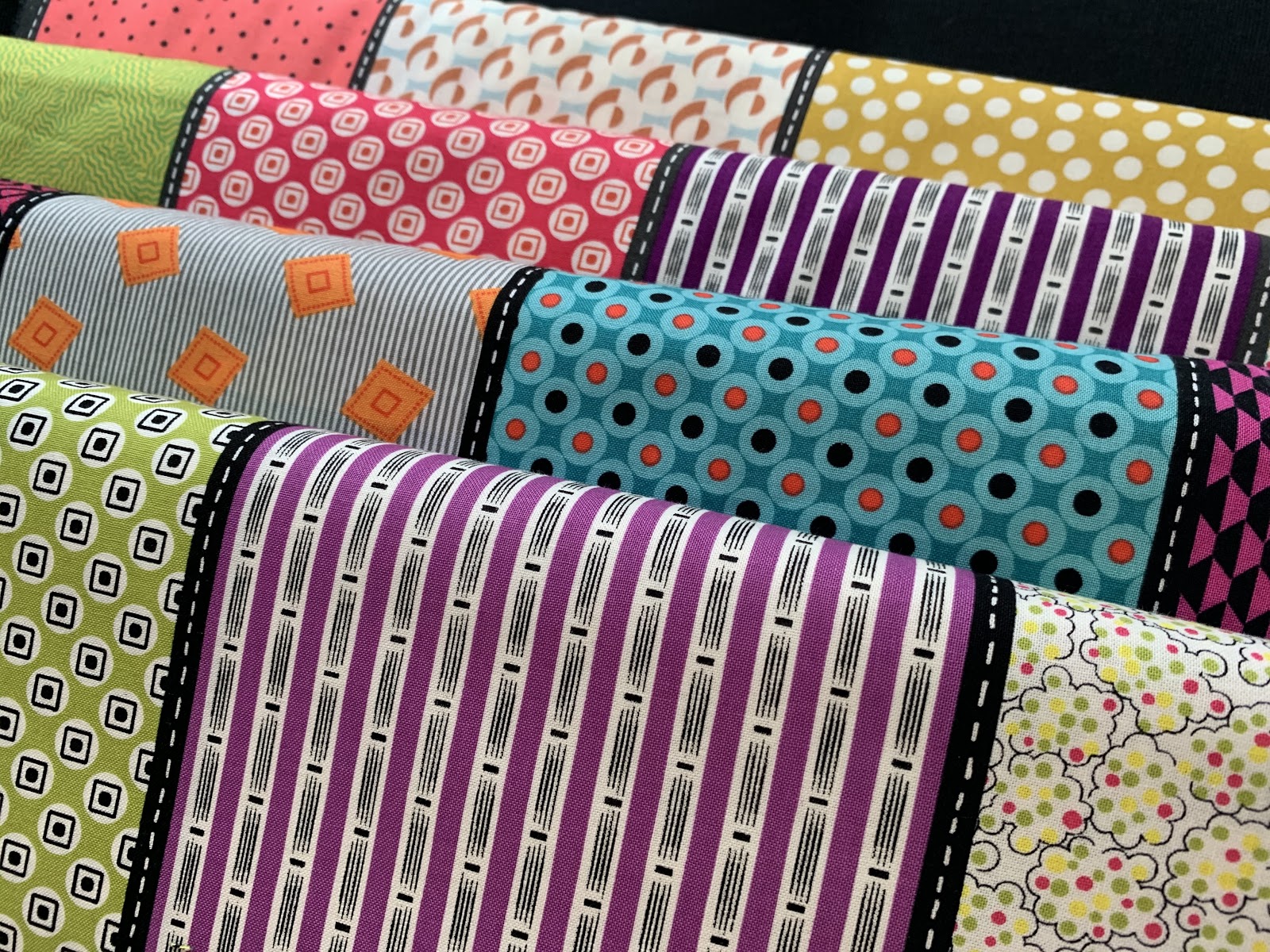 Lollies from several ranges of Jen Kingwell for Moda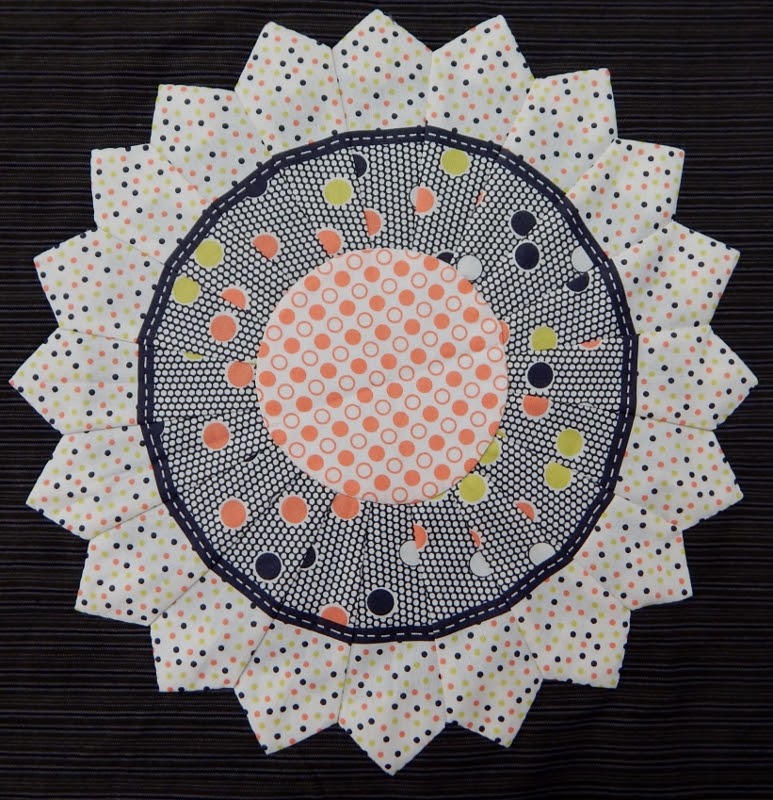 Block made by Water Wheelhouse
Luisa has been keeping up with making the blocks and here is her progress so far.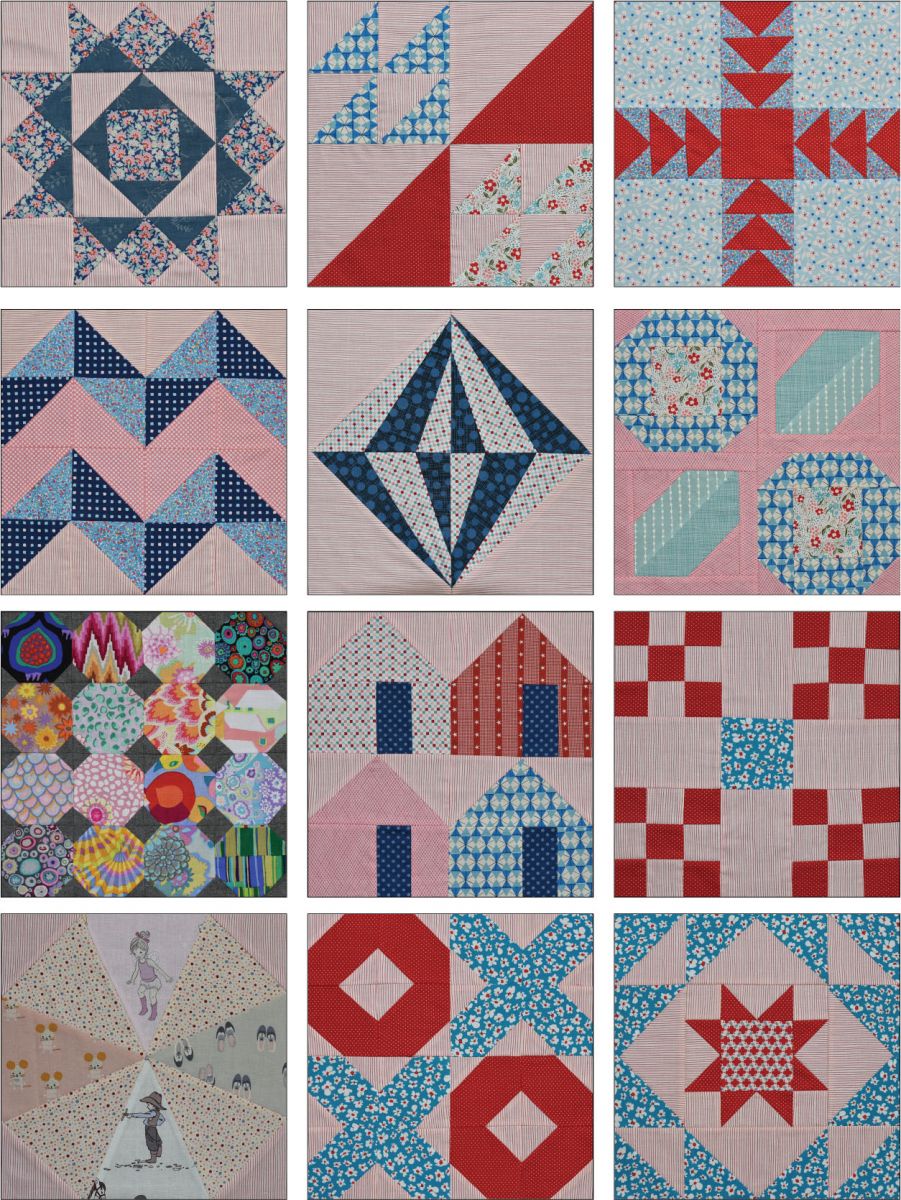 Blocks made by Luisa Baum