Blockheads 3 - Wine Not
This is my 4th and final block in the Blockheads 3 sewalong.
Wine Not... the name was a little joke and a play on words. A fun block and simple to make.
Boy oh boy when these blocks were designed and submitted to Moda way back in 2019 we never thought that we would have to face such a curved ball as we have this past year.
Covid has changed the way we live! I feel very grateful to have this amazing stitching community around me. Never as much as now. The rhythm of my needle and thread has such a calming effect.
I have so enjoyed seeing all the blocks you have made come together and the fabric choices that have been used just continue to intrigue me. Colour, print and placement change the look of some blocks so much.
I made my block scrappy, mostly using my "lollies" and other fabric from several past ranges. The instructions are written for machine piecing but true to my passion I have hand pieced the block..... remember, machine piecing gives me high blood pressure ...hehe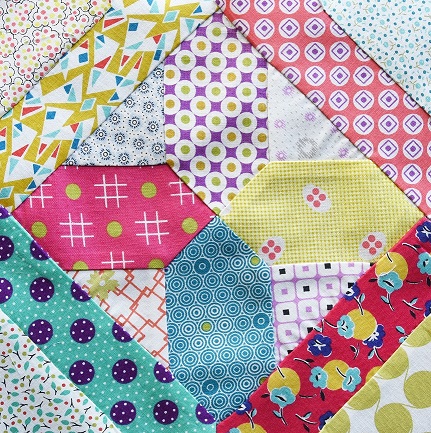 Luisa has been keeping up with making the Blockhead blocks and here are her latest creations.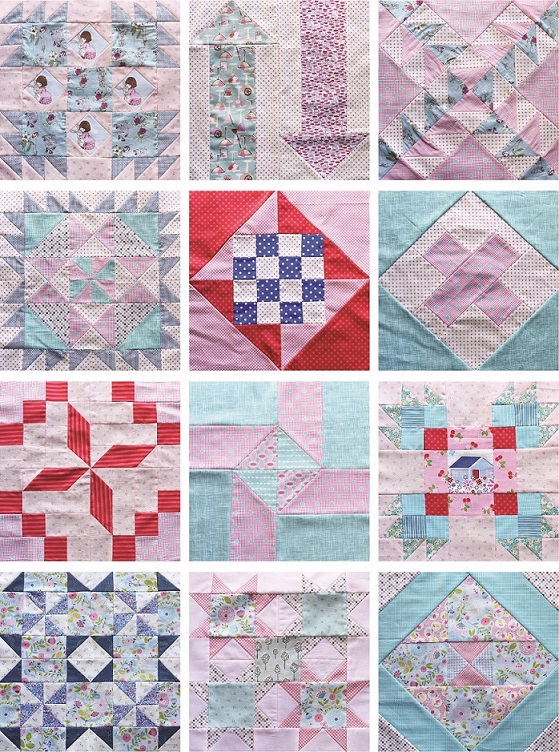 So here's "cheers". Stay safe everyone