Hexagons
Bowie Stars Block Of the Month
So here we are beginning my new Block of the Month - Bowie Stars. It's no surprise it's a giant hexagon, as you all know I love them!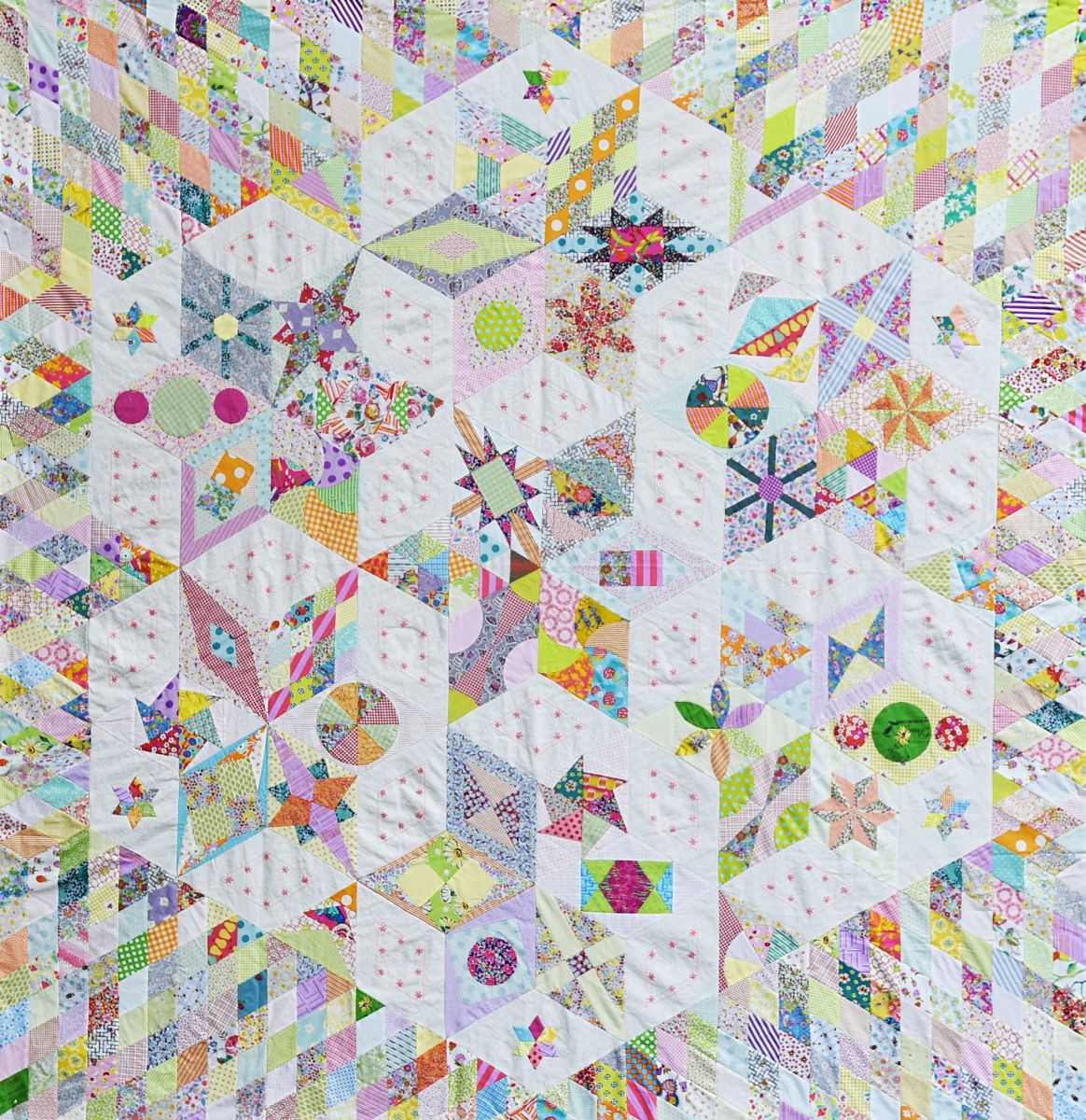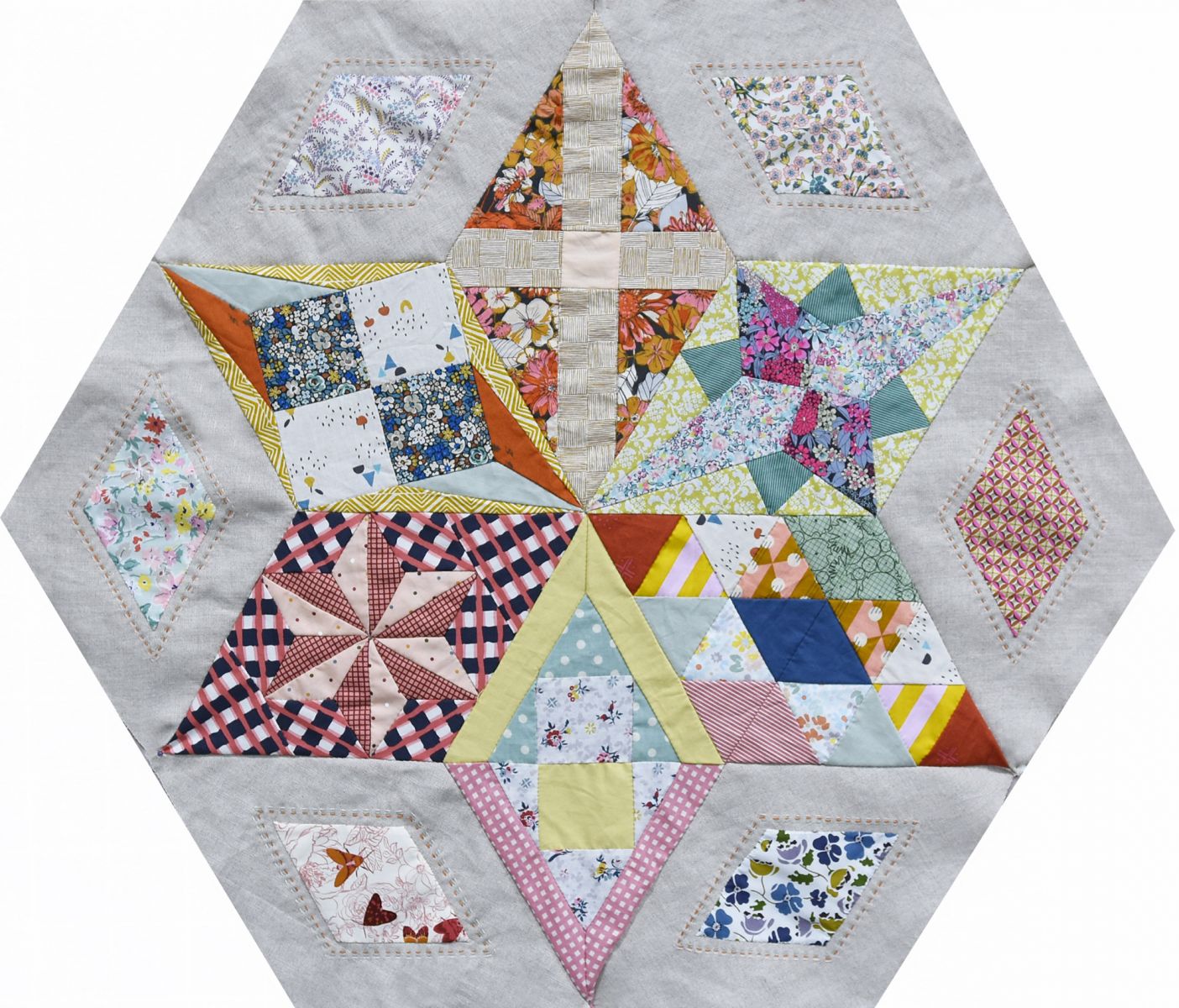 My very first quilt was a grandmother's flower garden. I had gathered scraps of fabric from the floor of my mother's best friend Mavis's sewing room since I was a child. When I started my nursing training, on night one in the nurses' accommodation home I found several people stitching EPP hexagons... So, it seemed the natural thing was to gather all those scraps I'd been saving and join in.
This quilt contains corduroy, jersey, seersucker...all joined by a lovely piece of the cheapest poly-cotton. I had no idea what I was doing but boy I enjoyed that journey. And as a result, hexagons have been a favourite ever since.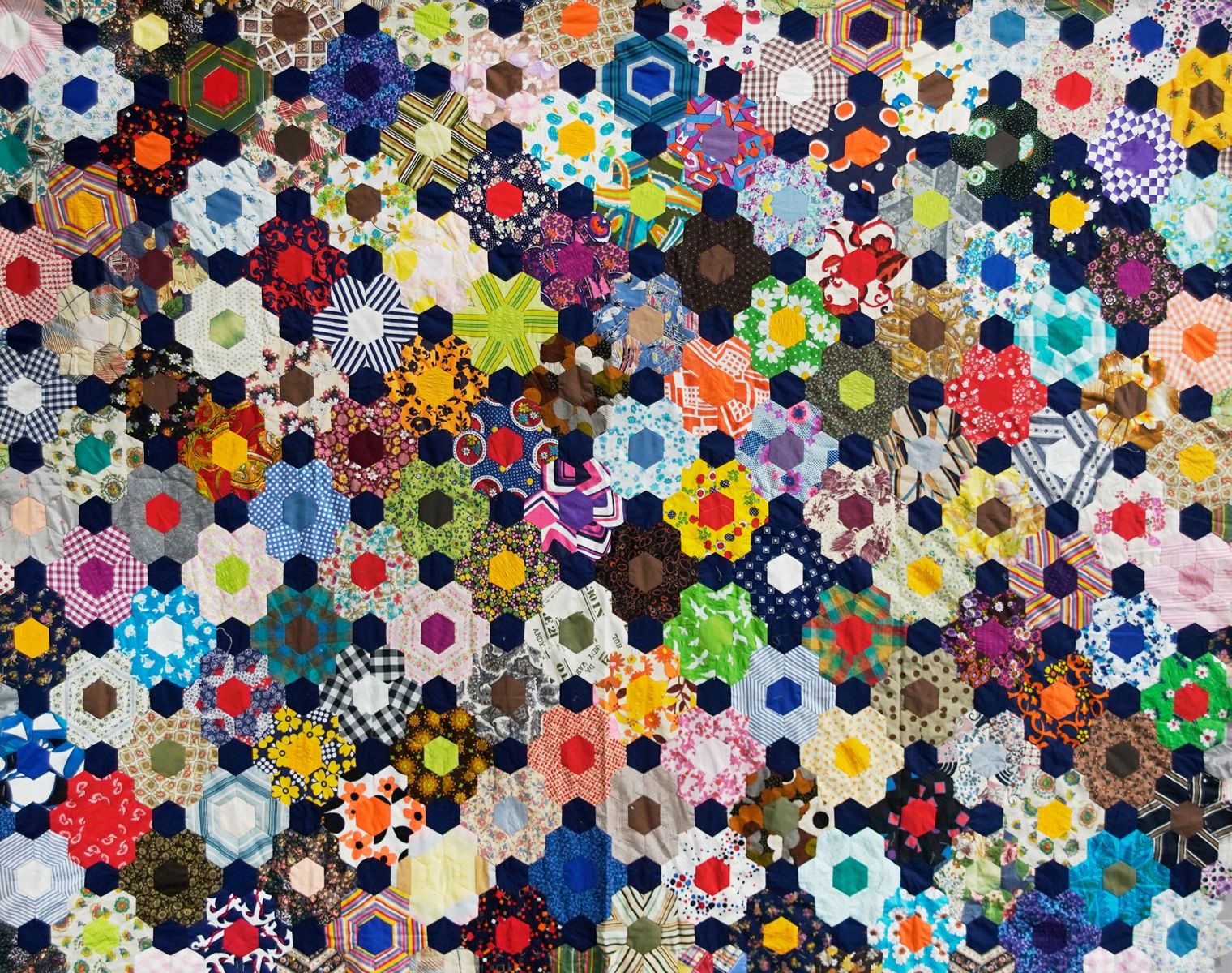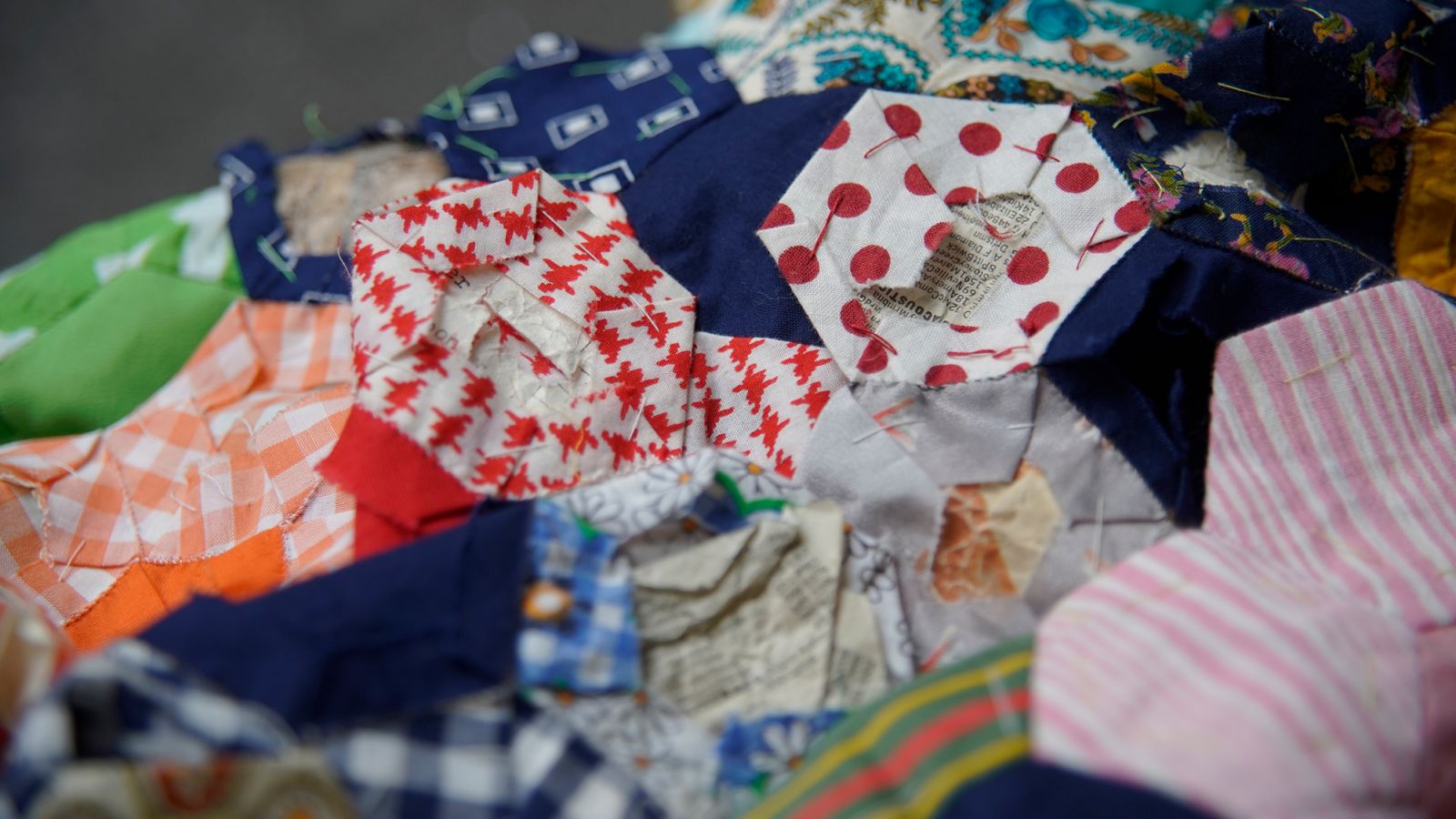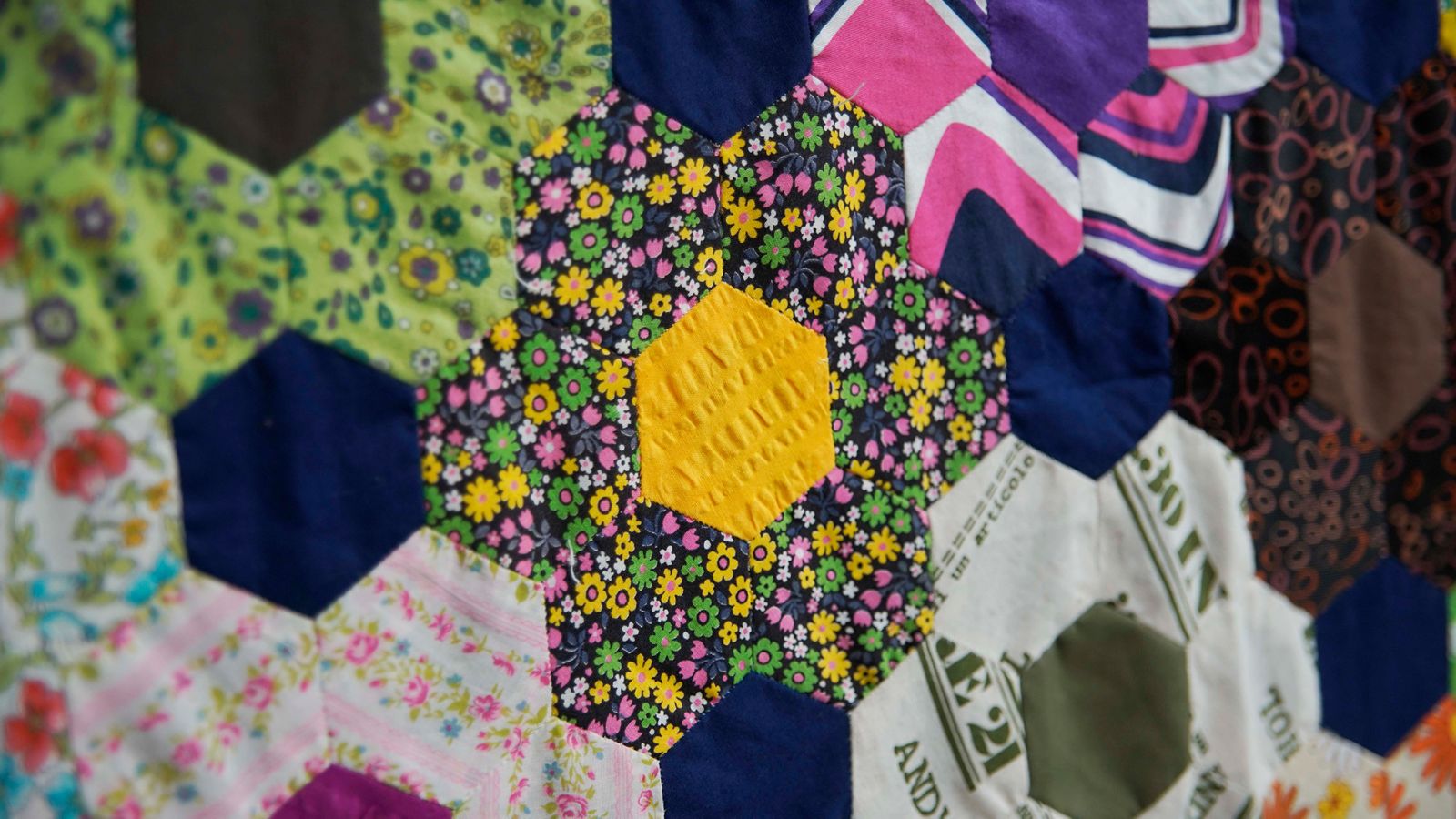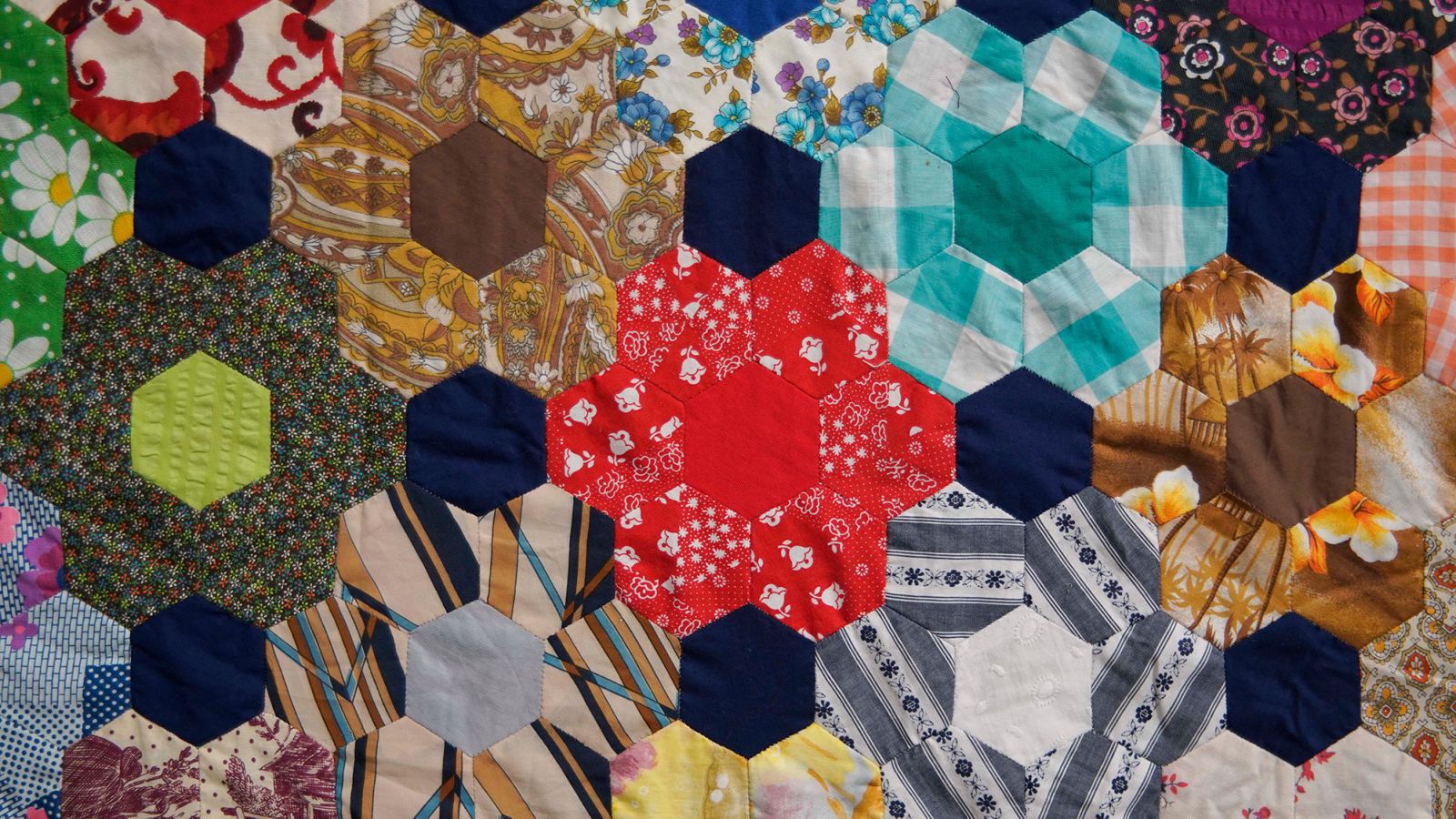 This next quilt was made in around 2004-2005? when this beautiful piece of Japanese cotton/linen blend appeared instore. I made this strippy row quilt containing different pieced hexagons. This was my first attempt at pieced hexies, and I have loved them ever since. The fabric sold quickly, and the quilt was never finished.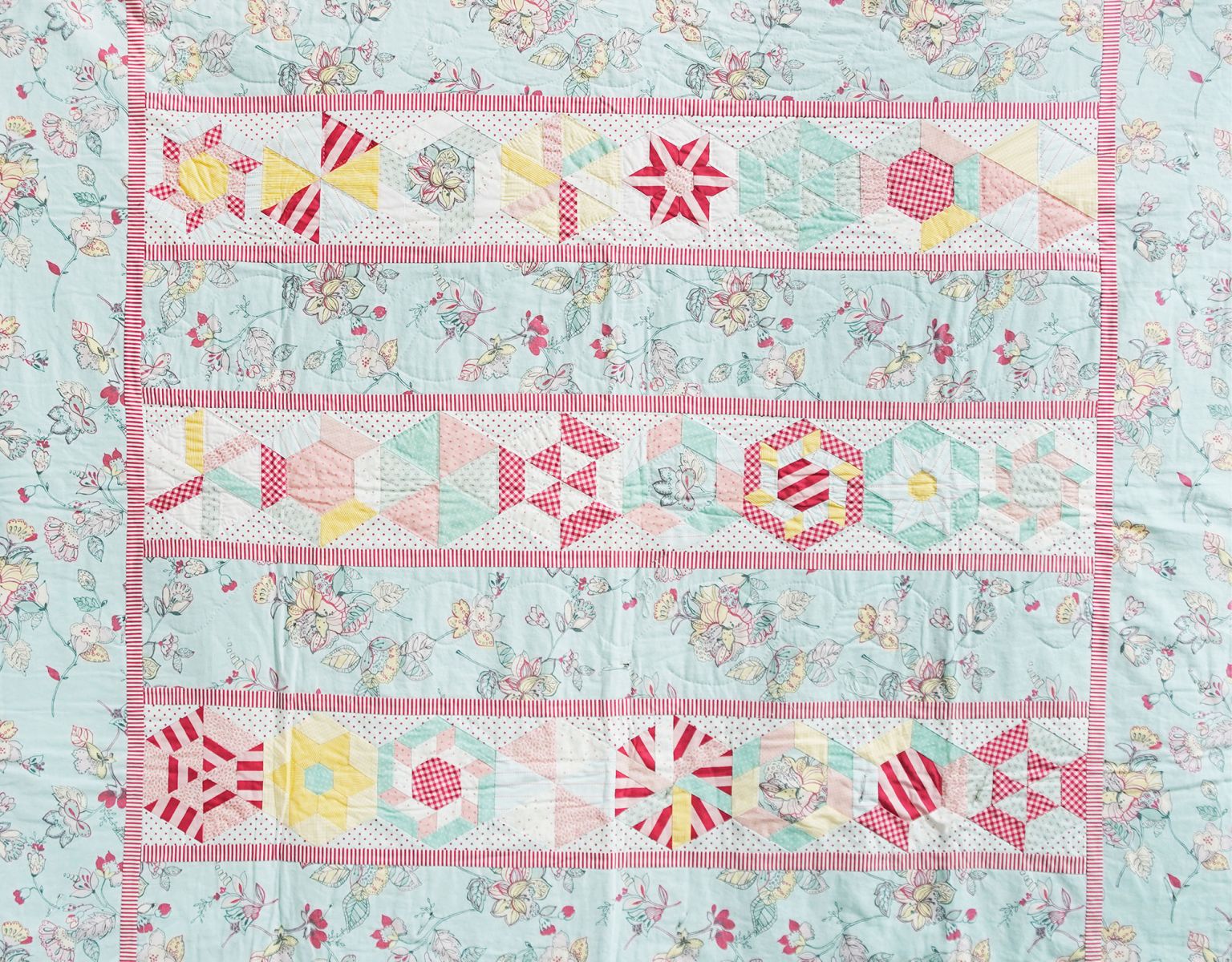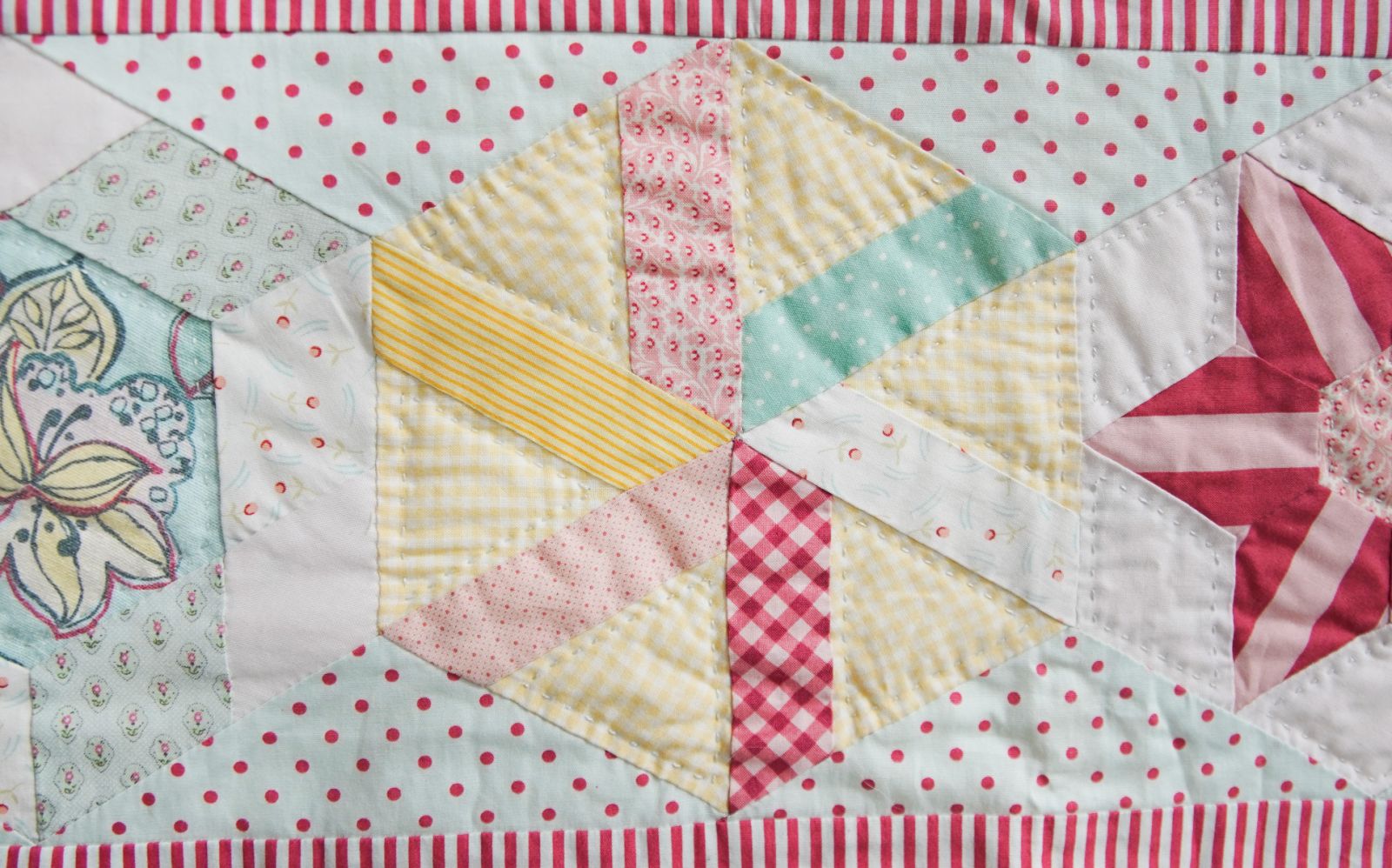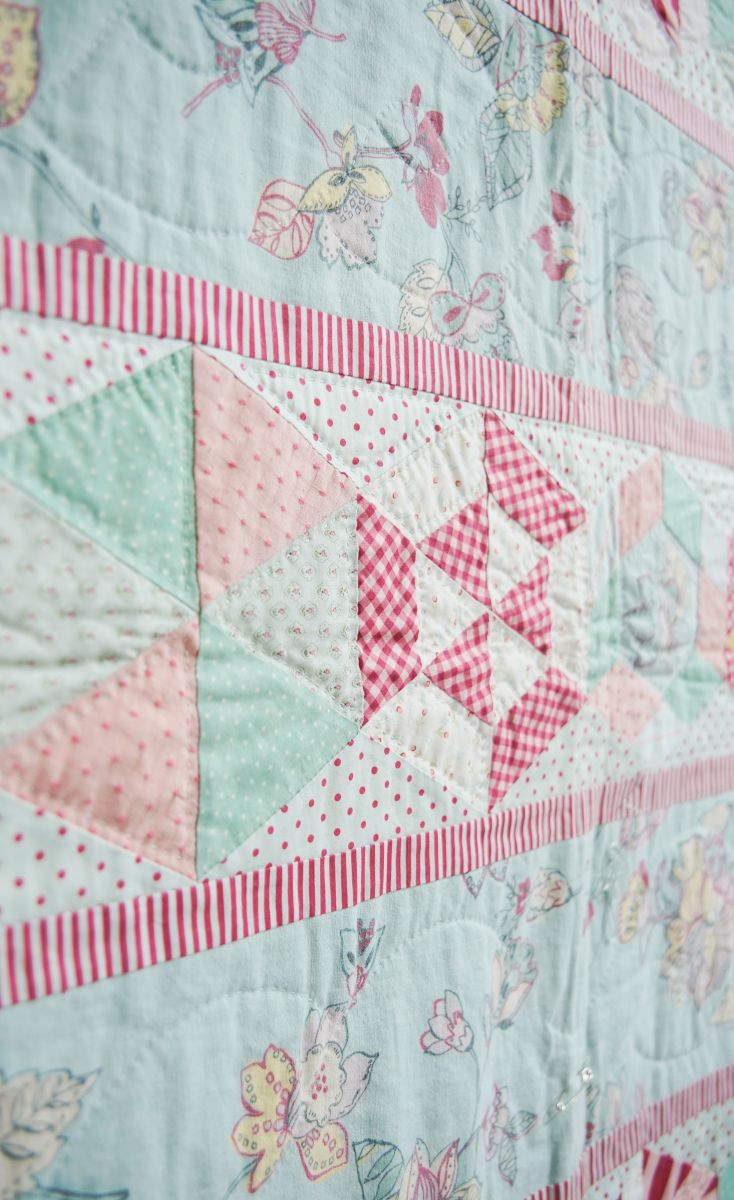 I have over the years incorporated hexagons in:
...Appliqué flowers (Bring Me Flowers)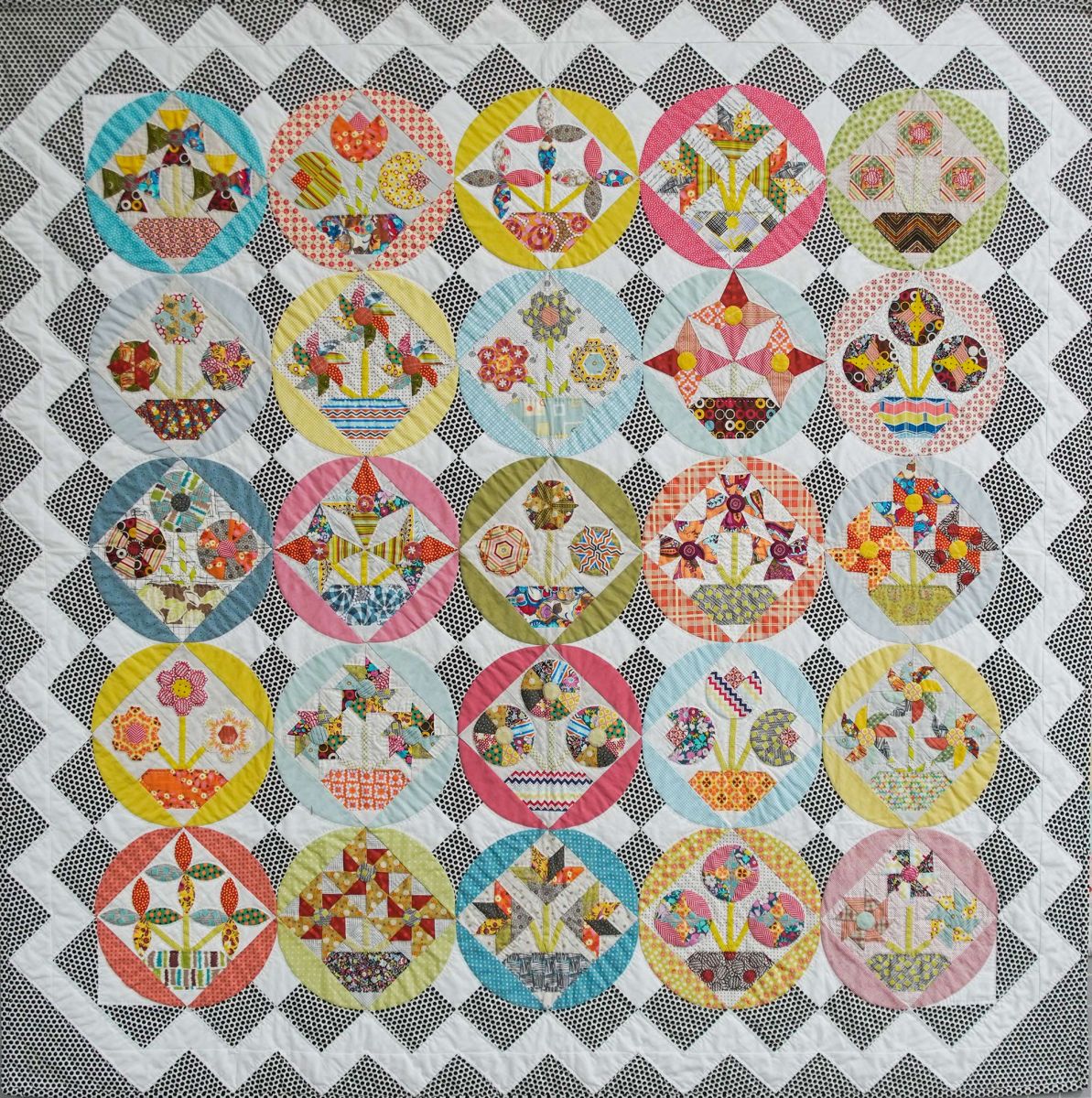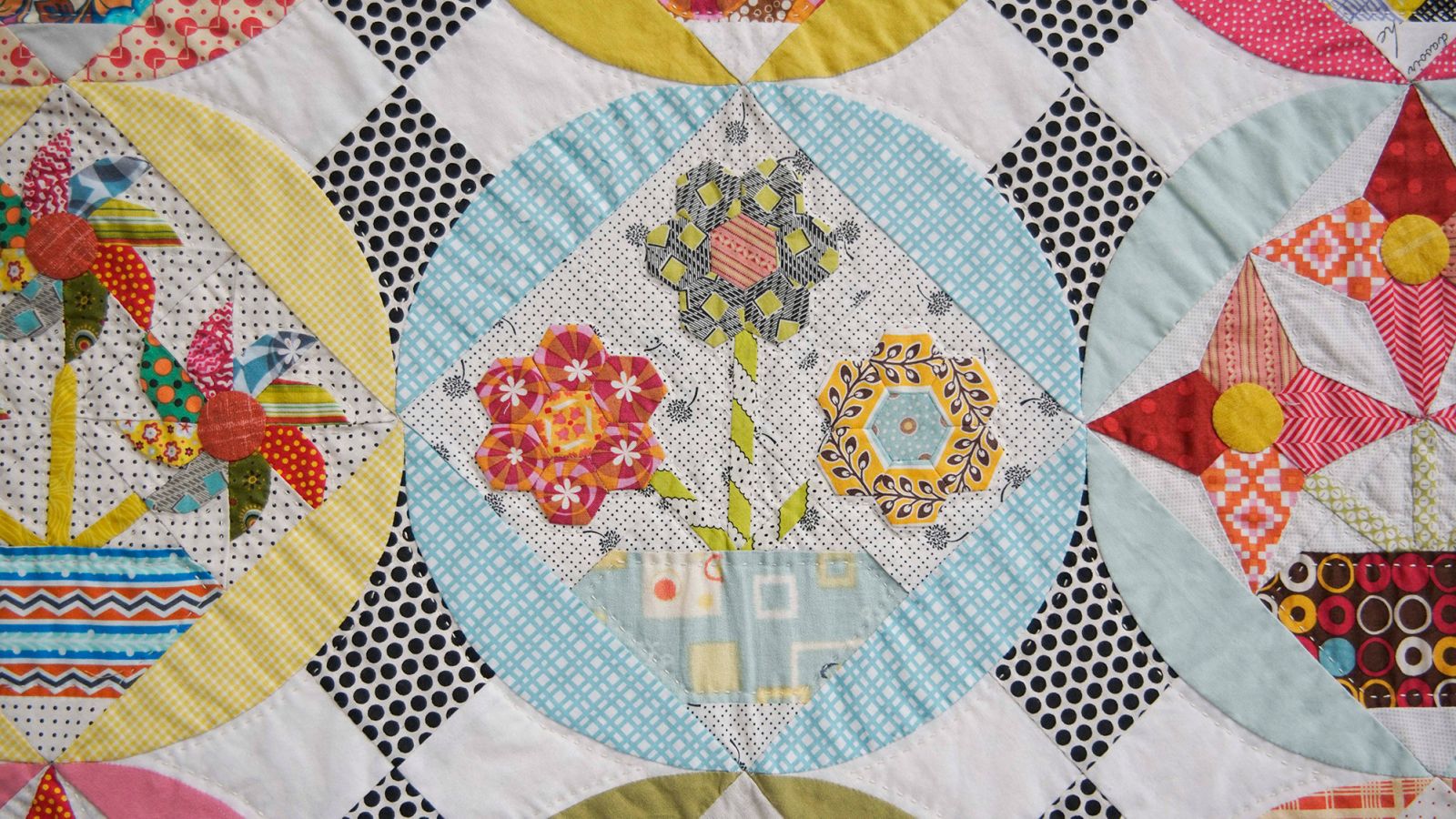 ...Appliqué borders (Happy Birds)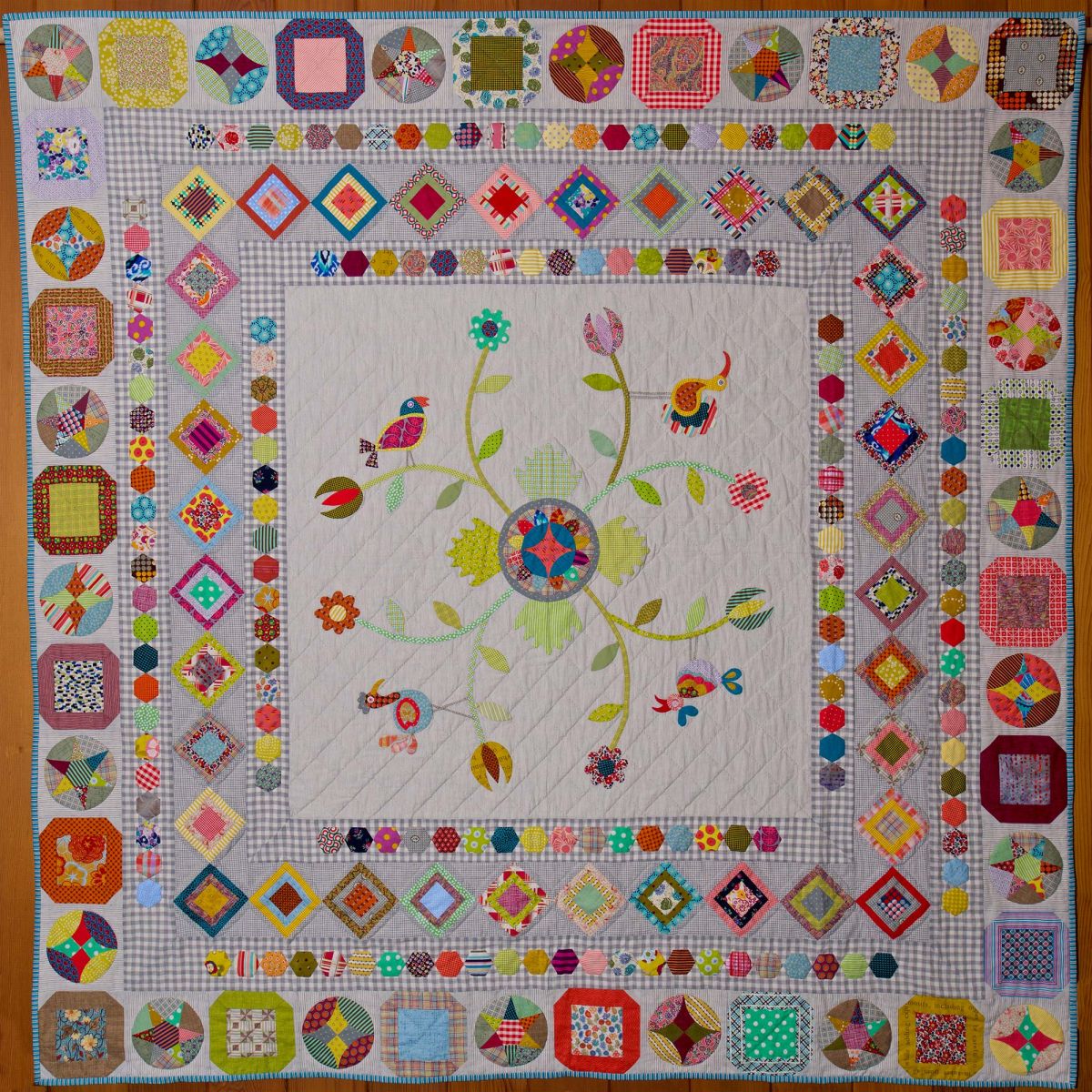 ...Appliqué panels (Green Tea & Sweet Beans)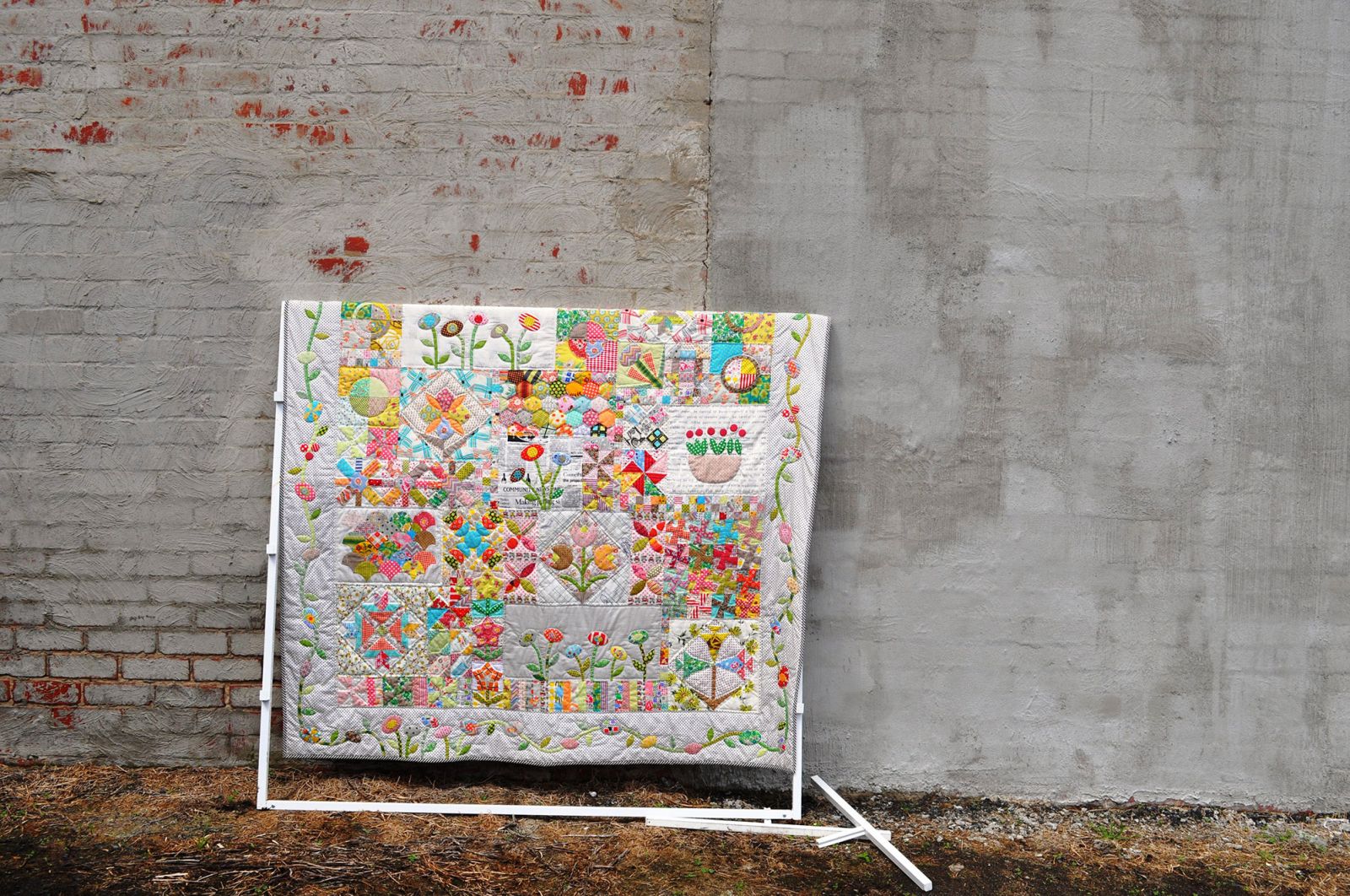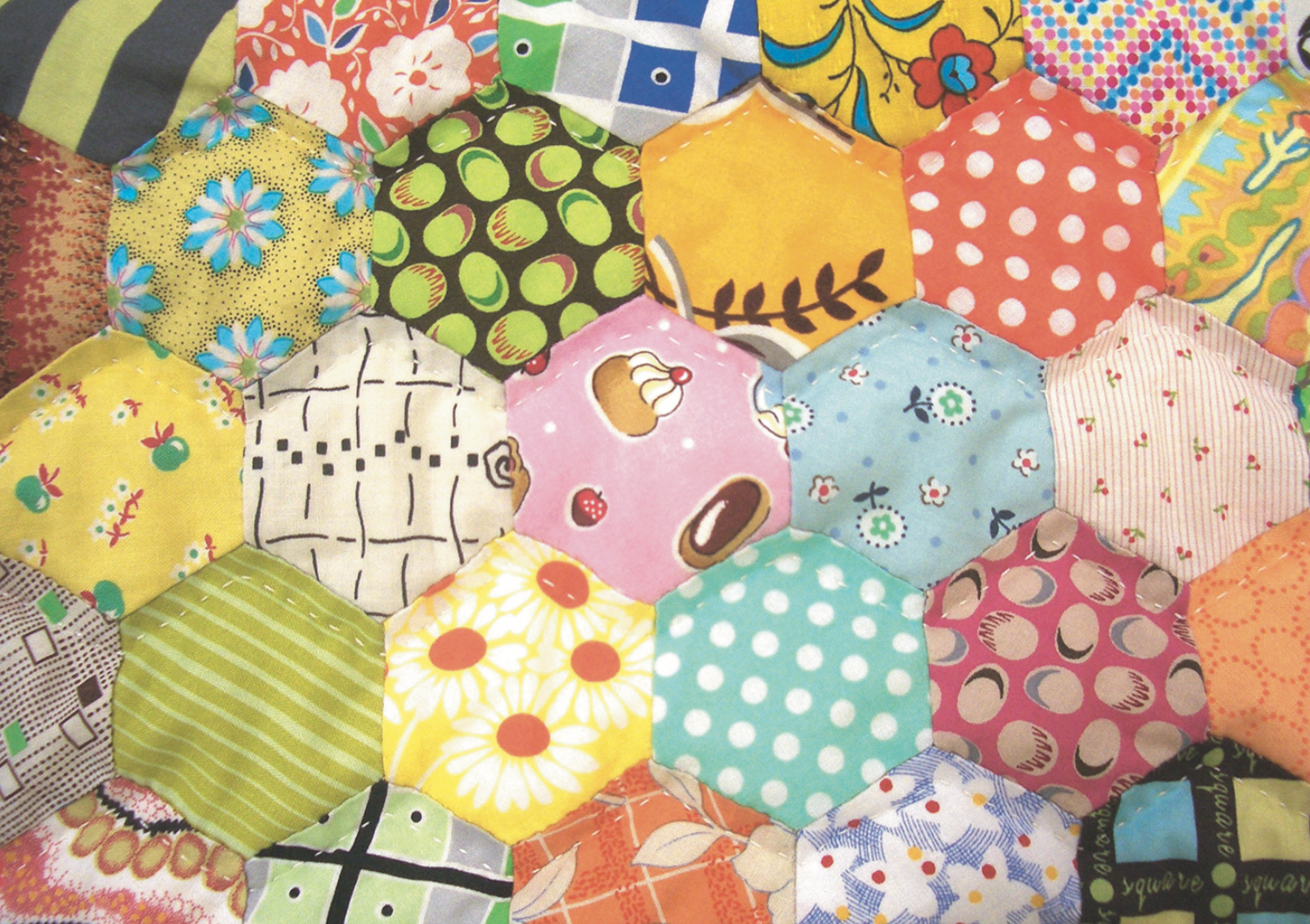 ...Pieced blocks (Golden Days)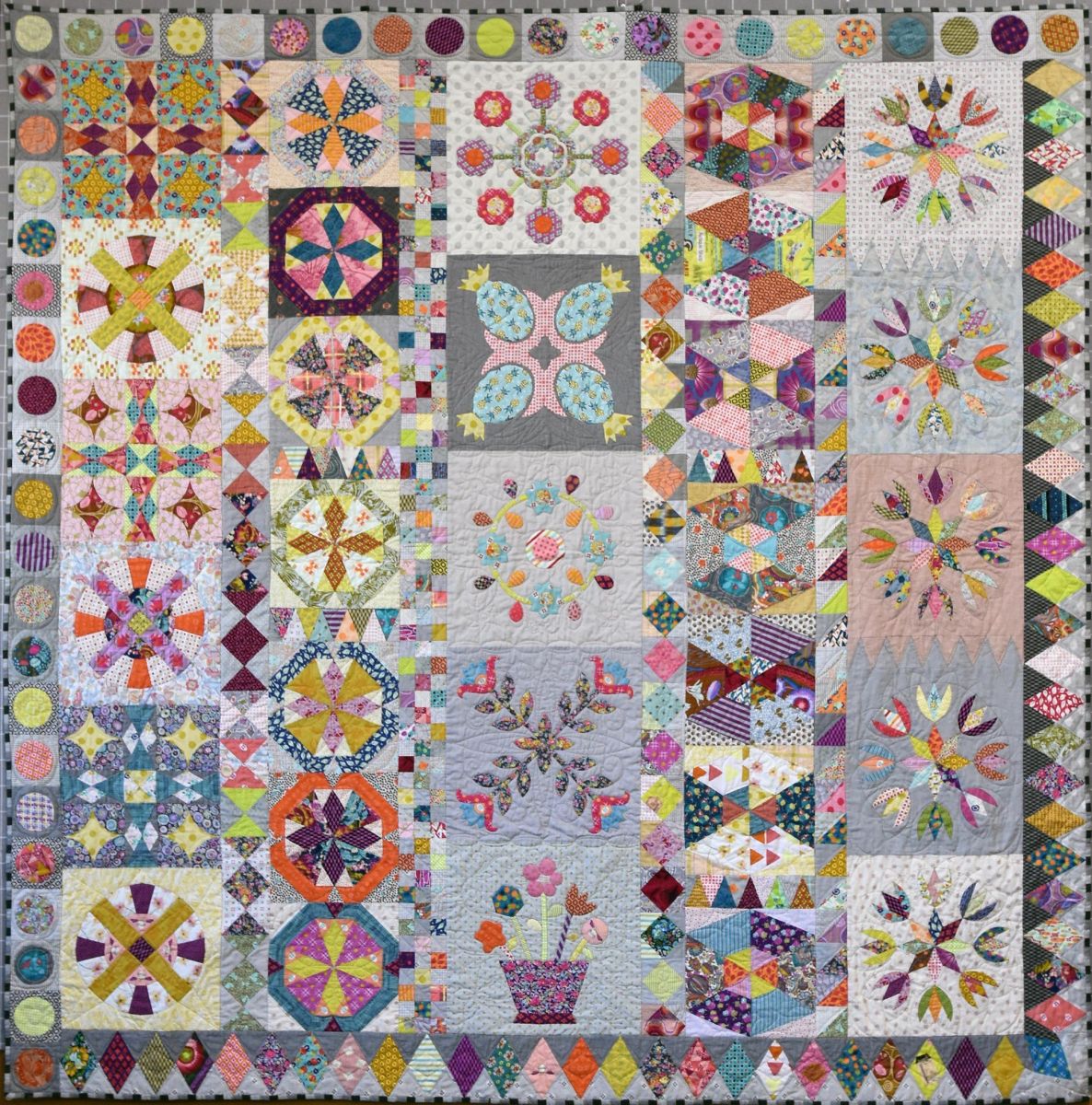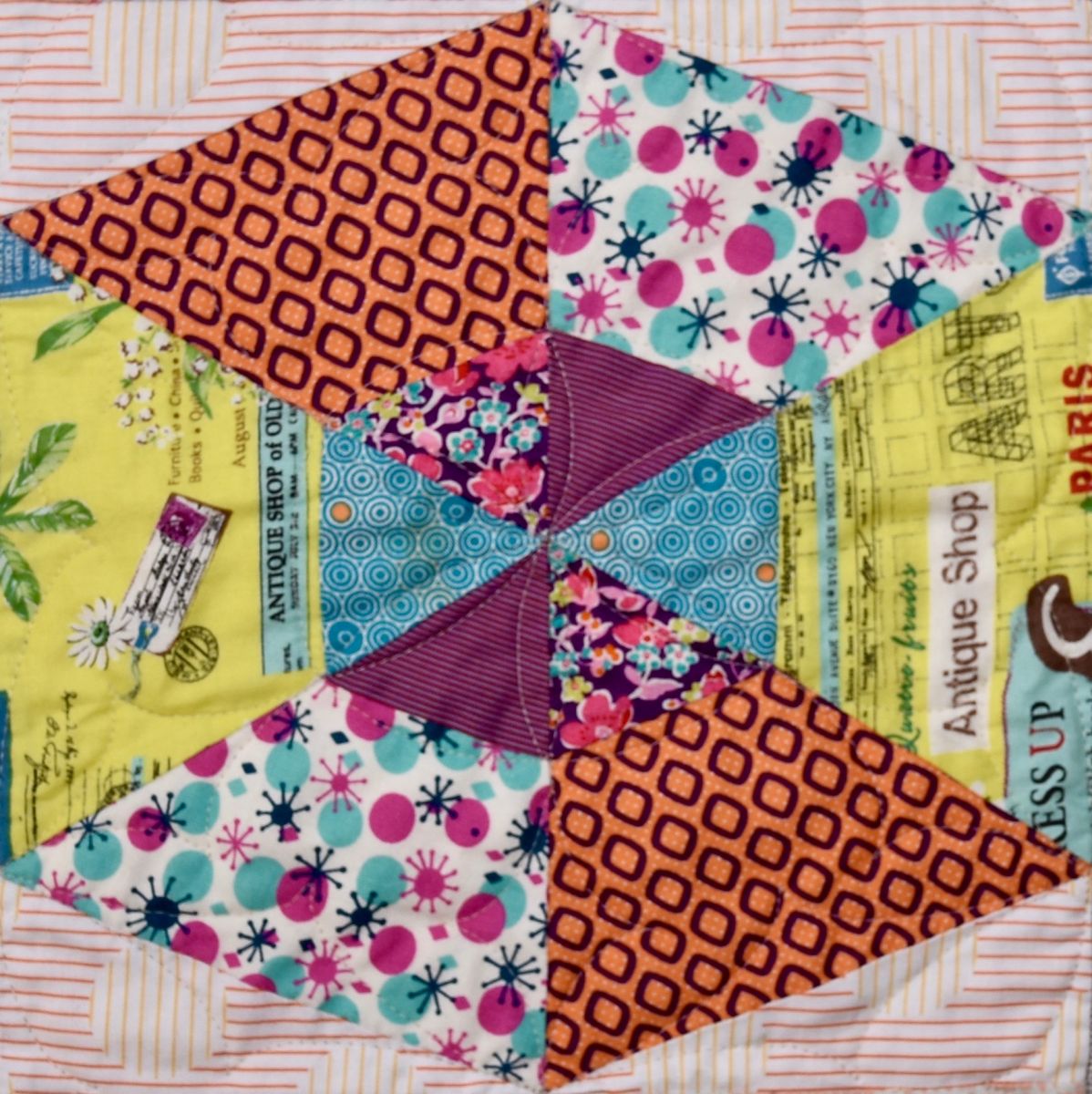 ...Hexagon log cabin cushion
…Cute pincushions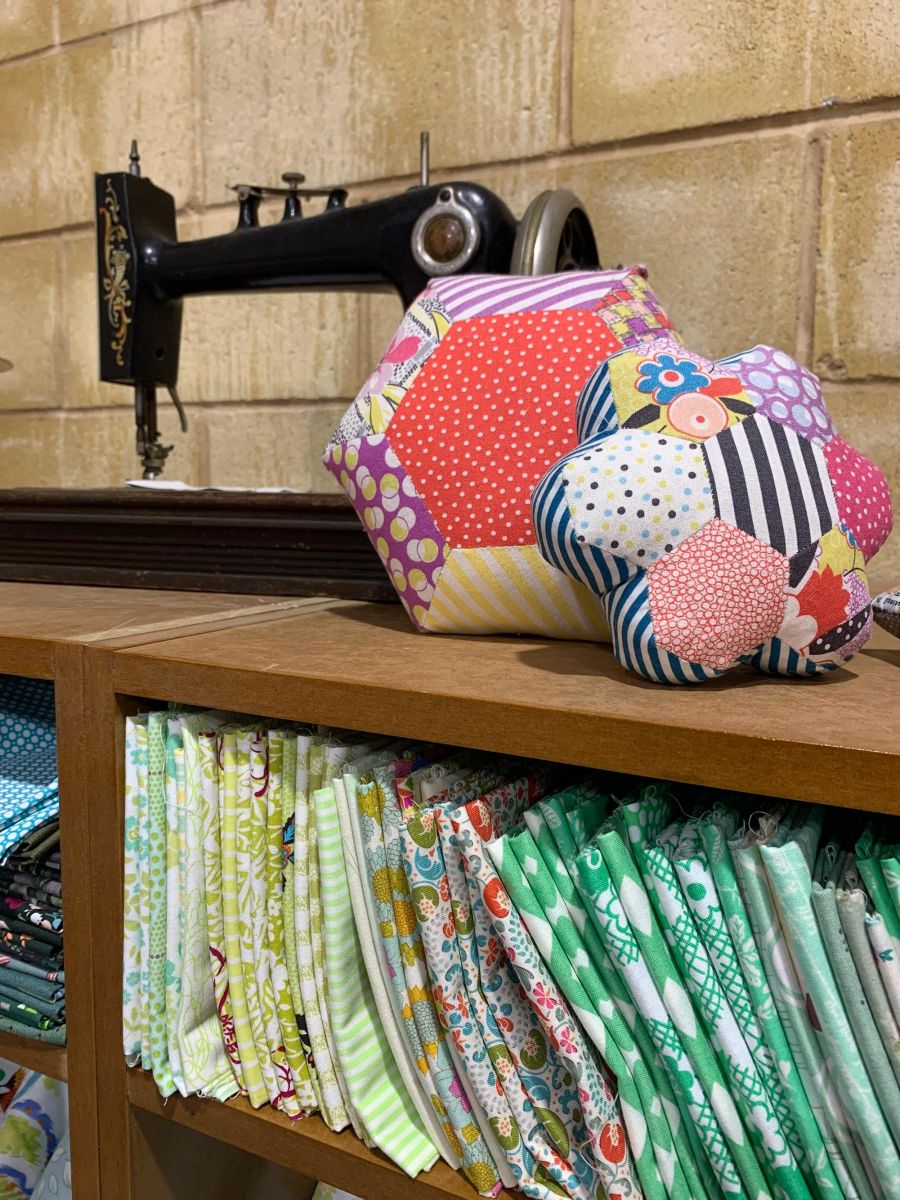 …Quilt as you go hexies – More on these soon!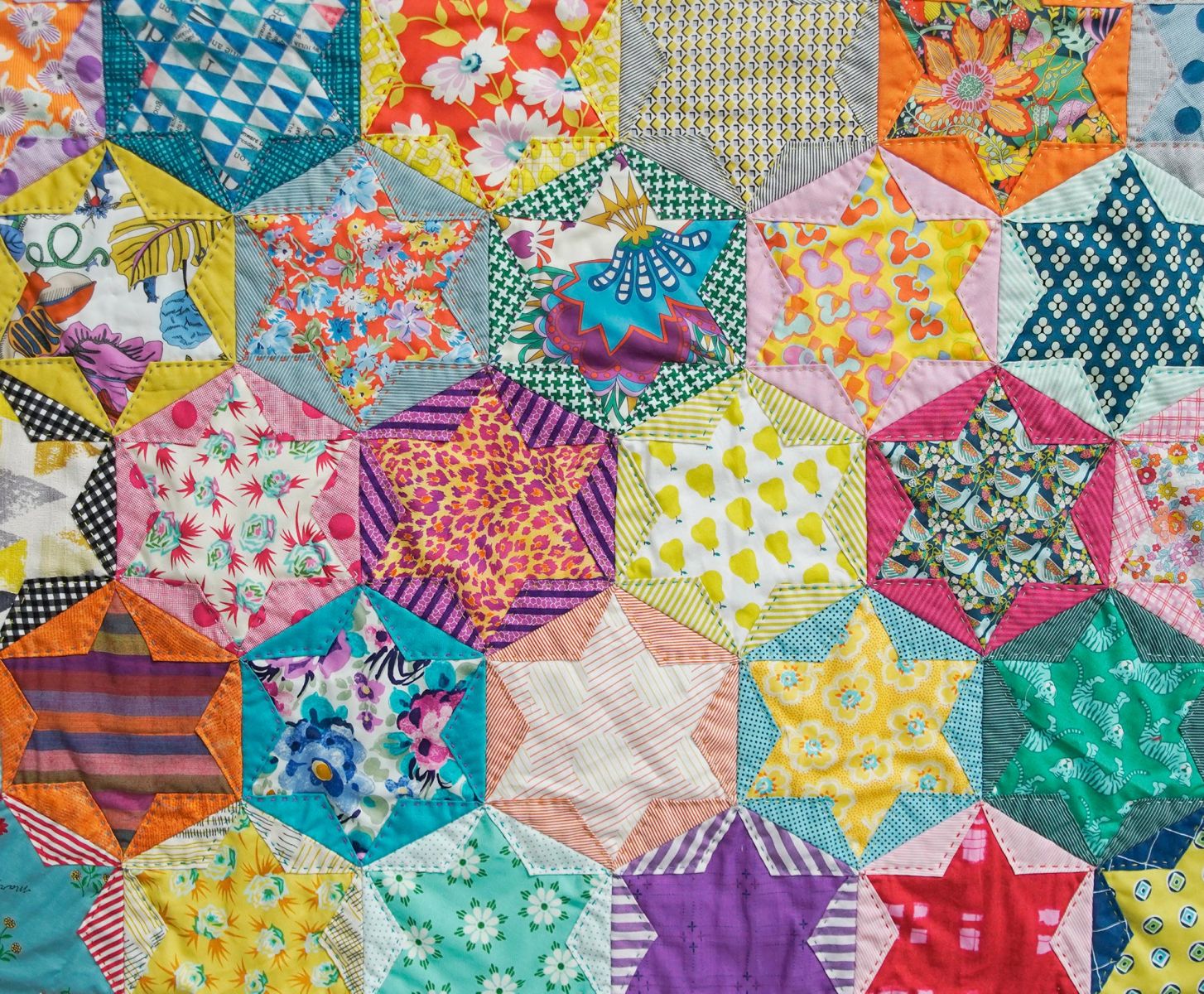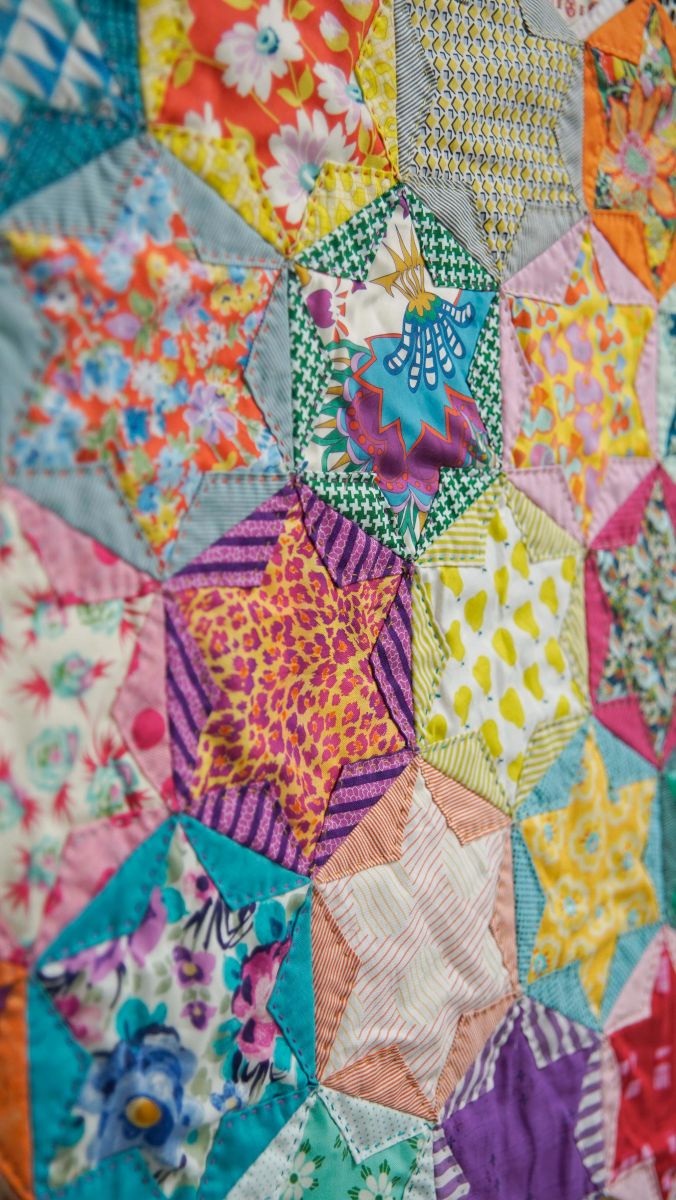 ...and my new love, Postcard Projects!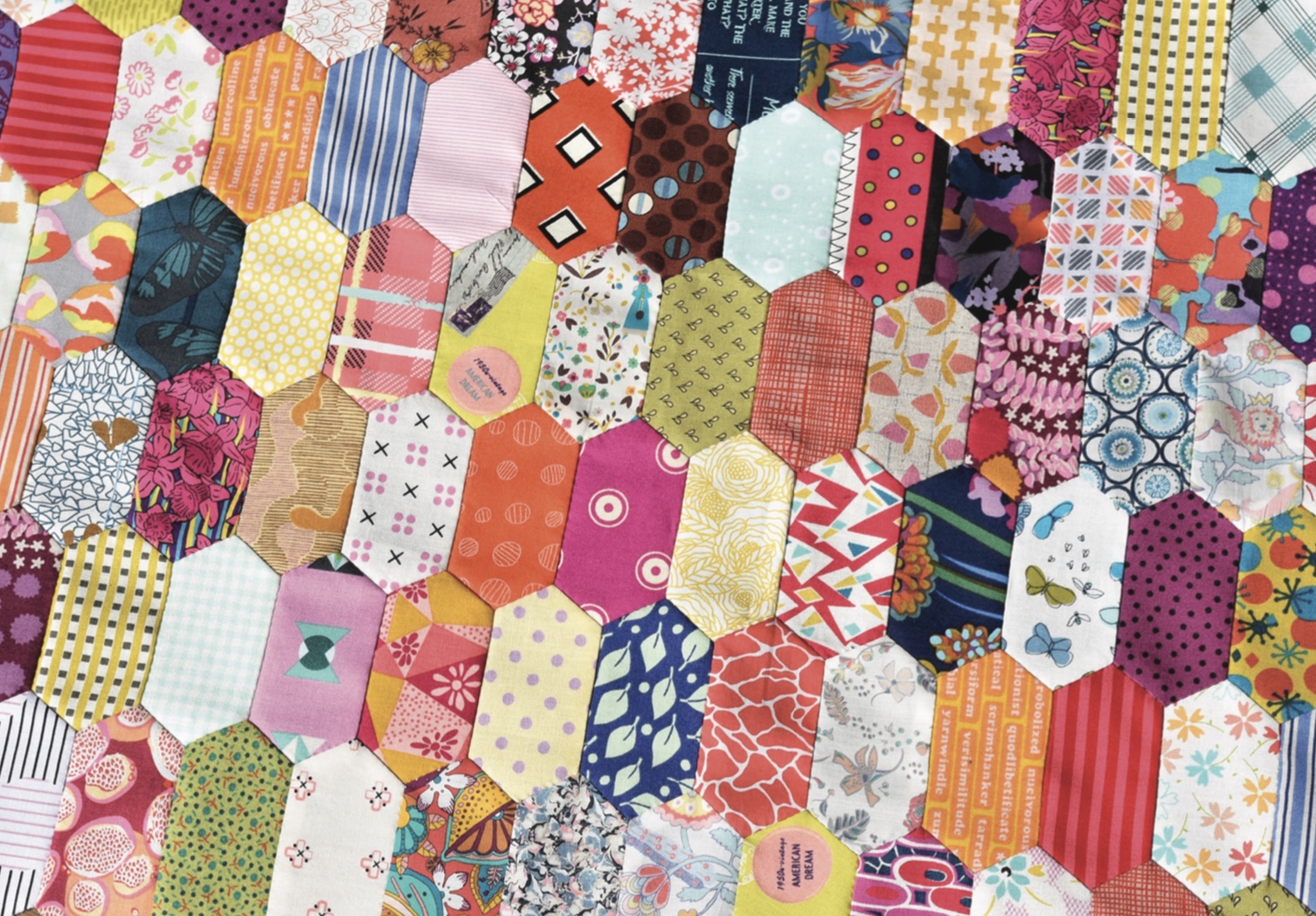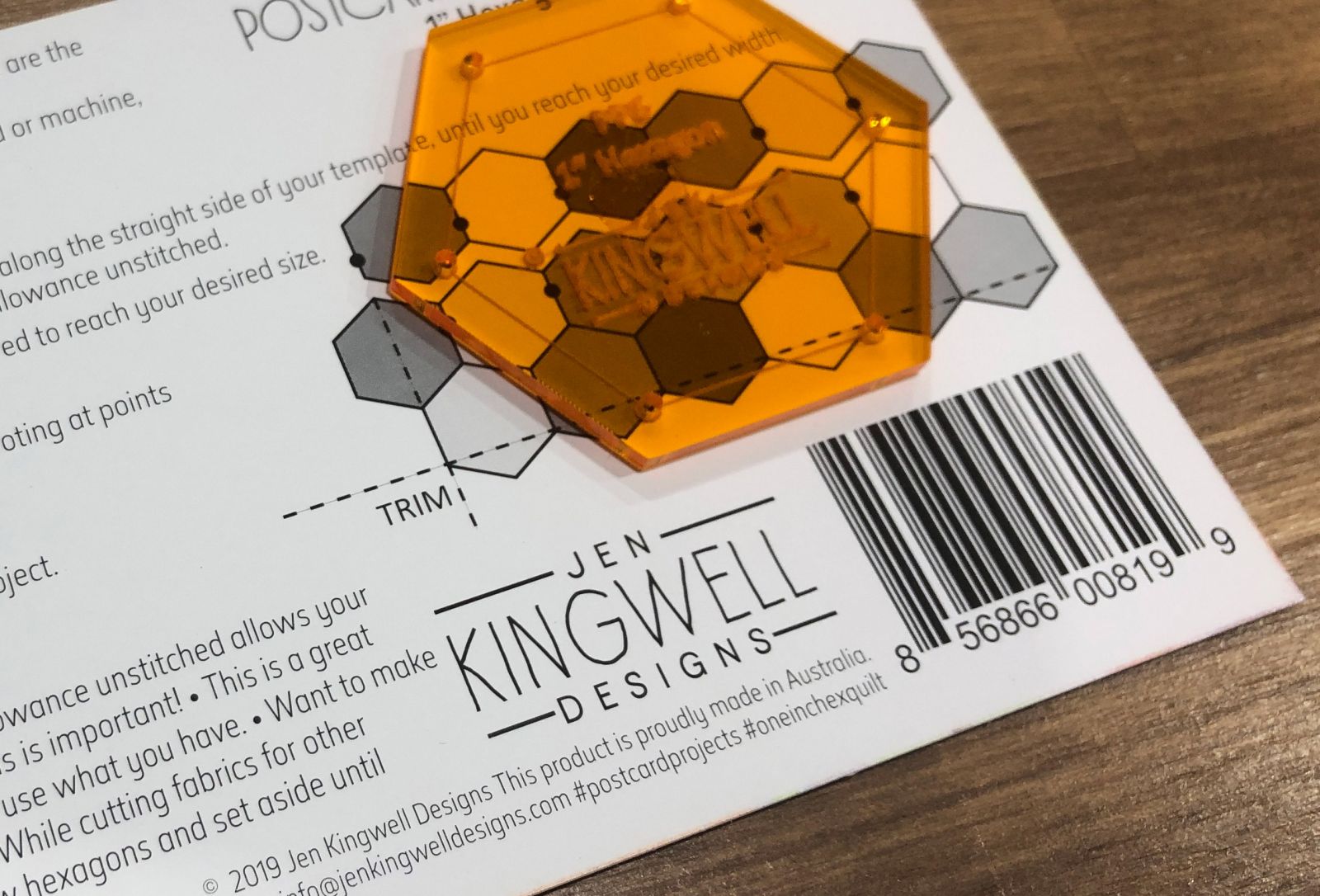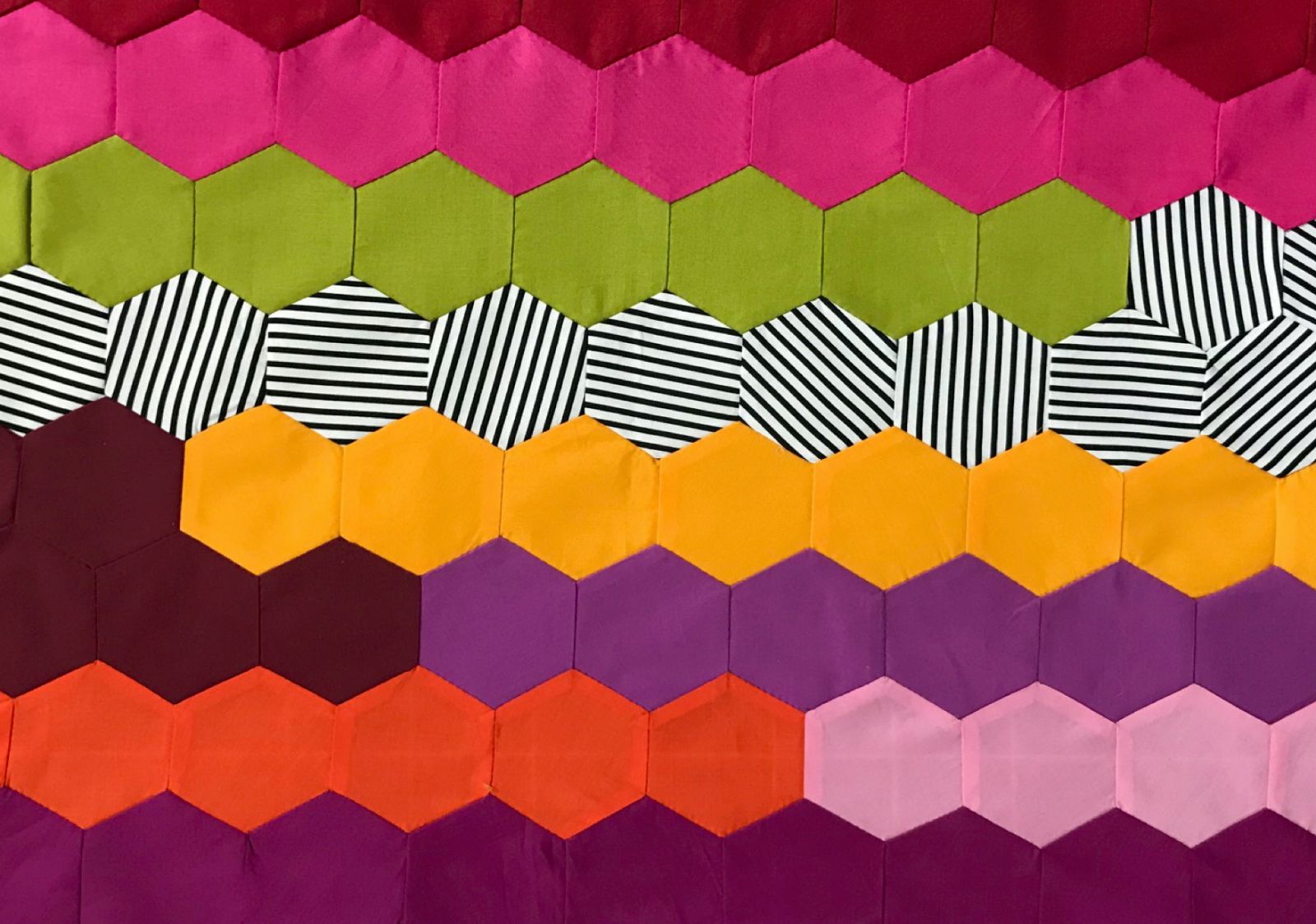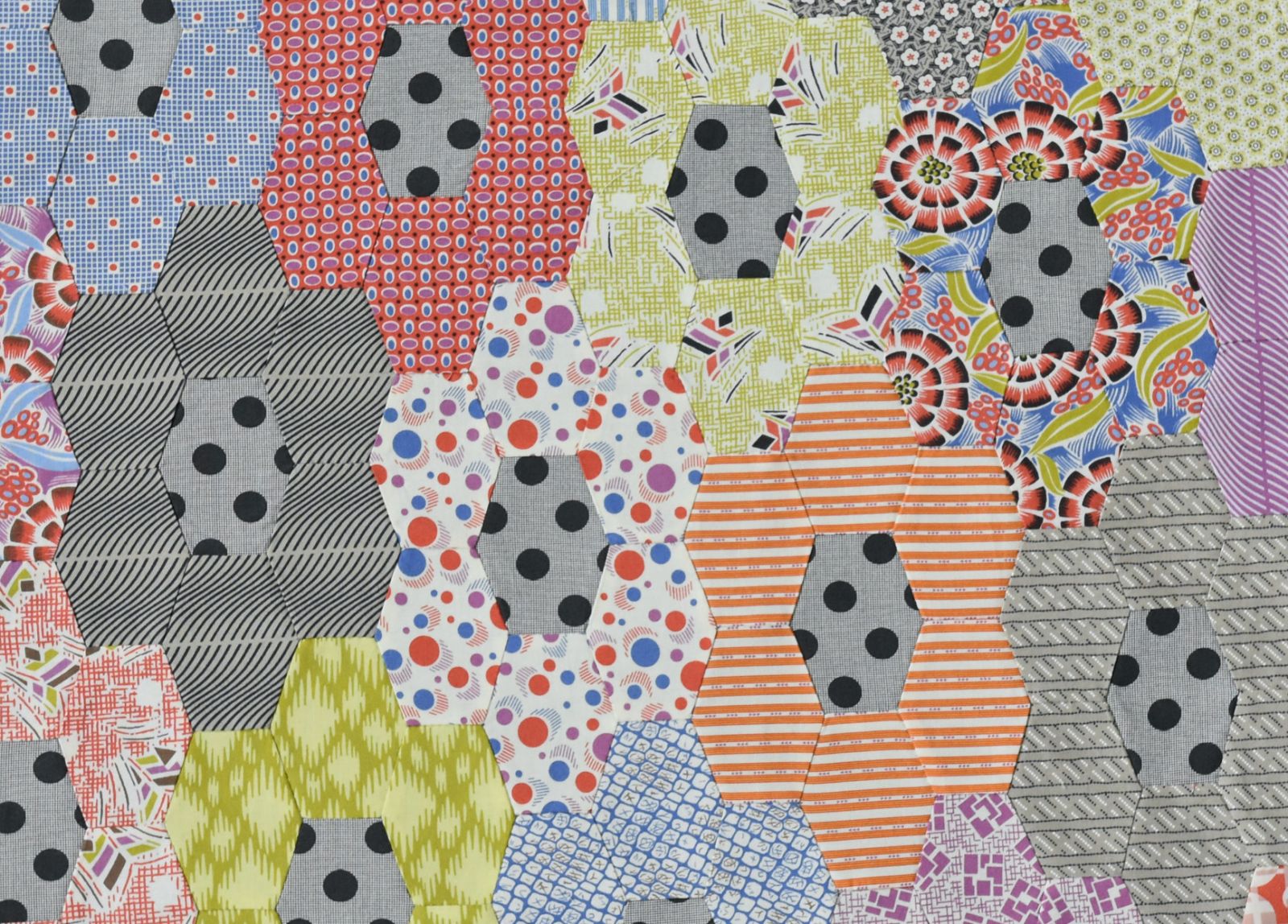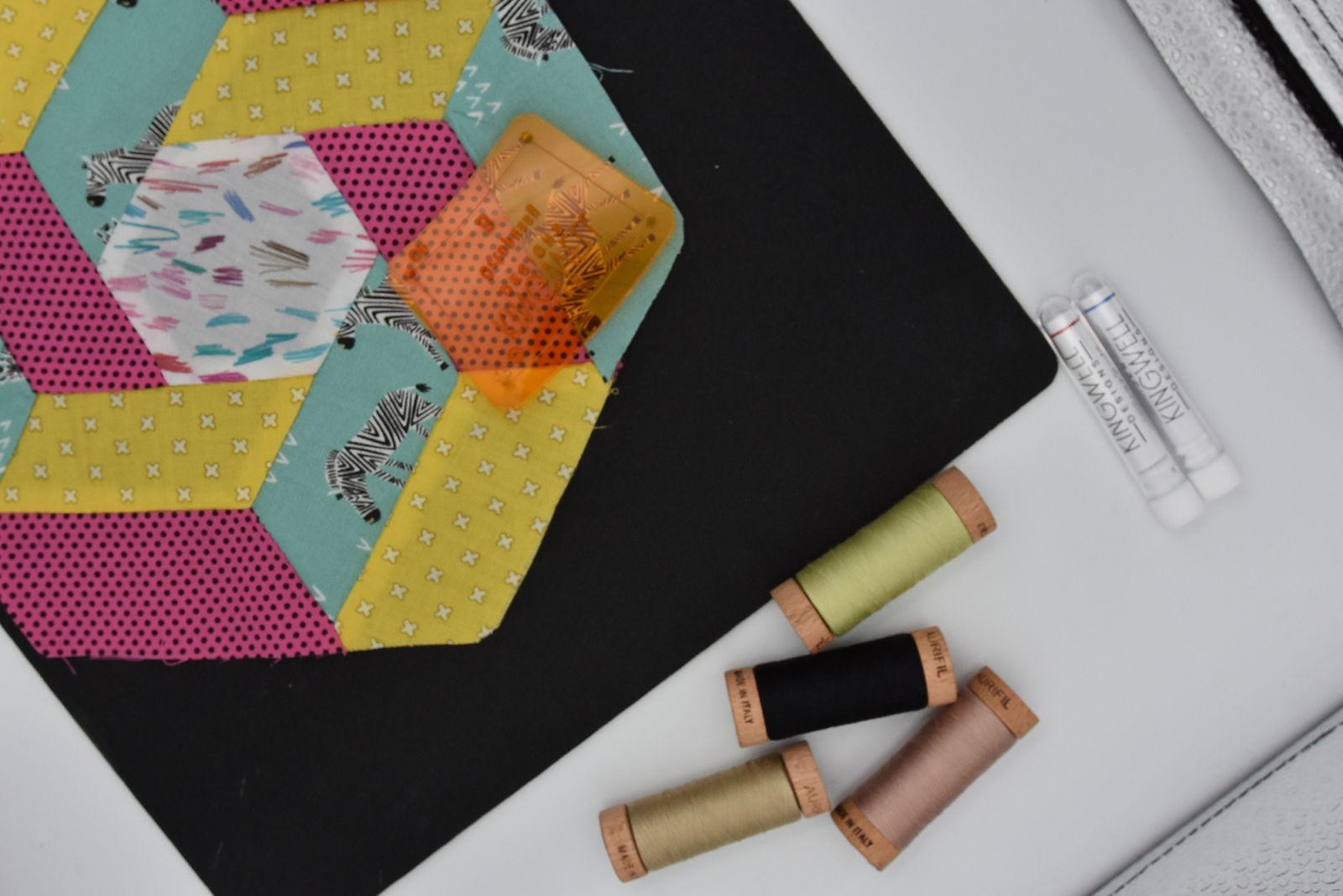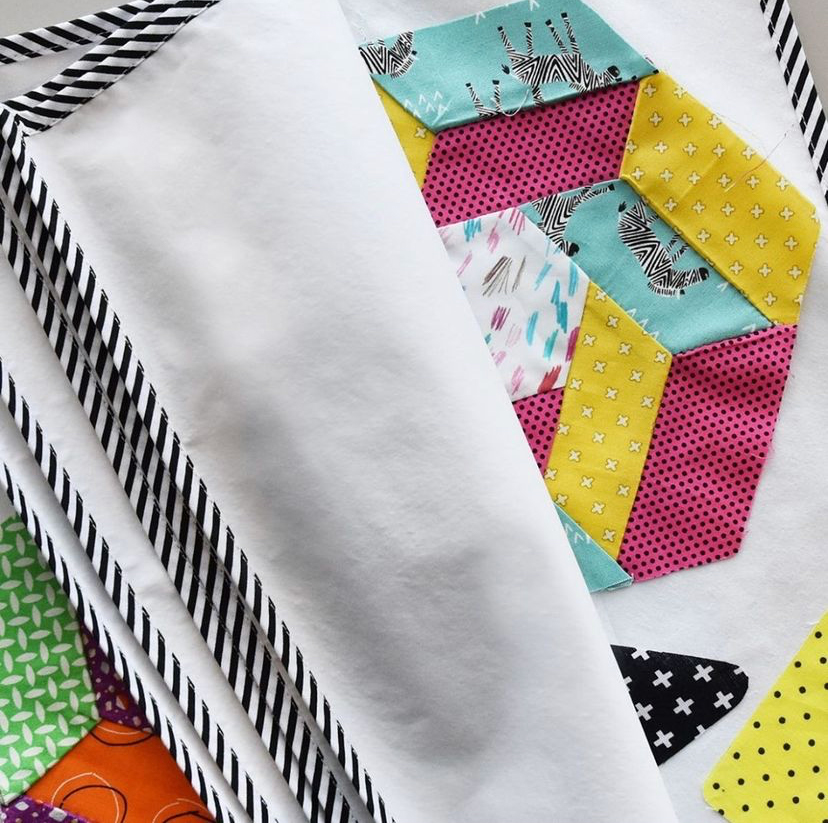 I love mixing these simple shapes to create different hexagons. The possibilities seem endless.